May 19, 2023 – In the bustling city of New York today, exciting news emerged about the upcoming iPhone 15 Plus. Rumor has it that Apple is planning to revolutionize smartphone photography once again with a groundbreaking upgrade to its main camera. Instead of the current pixel count, the iPhone 15 Plus is said to boast an astonishing 48 million pixels, promising breathtaking image quality and unrivaled detail.
Industry analysts speculate that despite production setbacks caused by yield issues, Apple remains committed to releasing the highly anticipated iPhone 15 Plus on schedule in September. However, eager customers may need to exercise a bit of patience as the shipping dates could be slightly delayed due to the manufacturing challenges.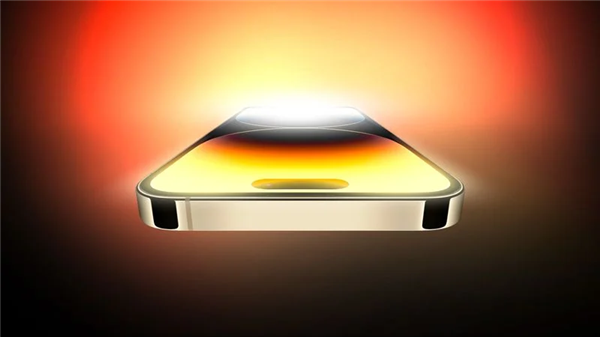 The highlight of the iPhone 15 Plus lies in its adoption of a cutting-edge triple-stacked CMOS image sensor. This innovative sensor design introduces an additional layer of DRAM storage between the photodiodes and metal circuitry, allowing the DRAM and the Image Signal Processor (ISP) to sit side by side. By incorporating this DRAM storage layer, the iPhone 15 Plus can temporarily store high-speed data and deliver optimal output rates through the sensor interface. Analogous to a computer's memory, this advancement significantly enhances data read and write speeds, resulting in exceptional capturing capabilities for high-speed moving objects.
Apple's relentless pursuit of image excellence doesn't stop there. In line with the iPhone 15, the Plus variant will showcase a striking display featuring the revolutionary "Dynamic Island" design, departing from the conventional notch display. Powered by the highly anticipated Apple A16 Bionic chip, the device will offer unparalleled performance and efficiency. Additionally, users can expect an impressive dual-camera system on the rear, ensuring versatile and top-notch photography experiences. Embracing the industry trend, Apple has also embraced the USB-C interface, providing faster connectivity and convenience to its users.
As Apple and its supply chain work diligently to overcome the yield challenges associated with the new triple-stacked sensor, iPhone enthusiasts eagerly await the unveiling of the iPhone 15 Plus. With the promise of a groundbreaking camera system, enhanced imaging capabilities, and a host of other innovative features, Apple continues to push the boundaries of technology, solidifying its position as a leader in the smartphone market. The countdown to September has begun, and anticipation is reaching new heights as the world awaits the arrival of the remarkable iPhone 15 Plus.