August 29, 2023 – As the anticipation for Apple's latest product unveilings continues to grow, a sense of excitement envelops the tech world. While Apple itself remains tight-lipped about the exact date of its upcoming product launch event, industry insiders are pointing towards September 12th (early hours of September 13th in Beijing time) as the likely day of revelation.
The forthcoming iPhone 15 lineup is poised to mark a significant leap forward, potentially ushering in the most profound changes seen in the past three years. From a refined aesthetic to groundbreaking features, this generation promises to be a departure from the ordinary. Notably, the alterations will span all four models, encompassing the standard versions and the Pro variants.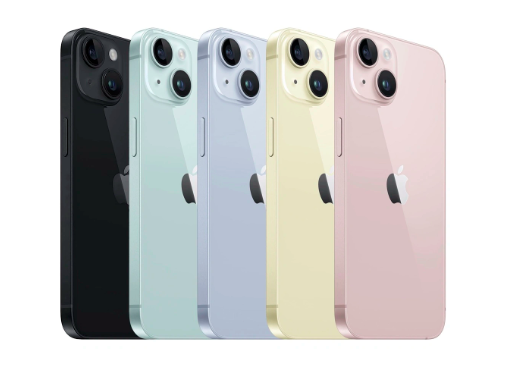 The standard iPhone 15 and iPhone 15 Plus are expected to dazzle with a diverse array of color choices. Among the options available are Midnight Black, Stardust Silver, Sunshine Yellow, Ocean Blue, and Coral Pink. This vibrant palette is set to appeal to a wide spectrum of tastes, offering a fresh take on classic shades.
Rumors have also hinted at an intriguing addition to the color lineup, as a verdant Green variant is purportedly scheduled for a spring release next year. Apple's practice of introducing new colors every year has become something of a tradition, eagerly awaited by enthusiasts.
In contrast, the iPhone 15 Pro and iPhone 15 Pro Max editions are poised for a more dramatic transformation in terms of color choices. While the selection remains at four, the shades have been revamped significantly. The options now include Titan Gray, Silver Lining, Deep Blue Sea, and Midnight Black. Notably, the beloved Gold variant, which has enjoyed a storied history dating back to the iconic Champagne Gold iPhone 5S, has been omitted this time. The popularity of the Gold variant has remained strong, particularly among consumers in the Chinese market.