May 9, 2023 – Kingston Digital, Inc. has unveiled its latest enterprise-grade SSD, the DC600M. This SSD is specifically designed for hybrid usage scenarios, offering exceptional quality of service (QoS) with stable latency and IOPS.
The DC600M utilizes 6Gbps SATA 3.0 storage and 3D TLC NAND, making it an ideal choice for high-capacity rack-mounted servers. Additionally, it features built-in power loss capacitors that provide hardware-level on-board power protection, reducing the risk of data loss in the event of unexpected power outages.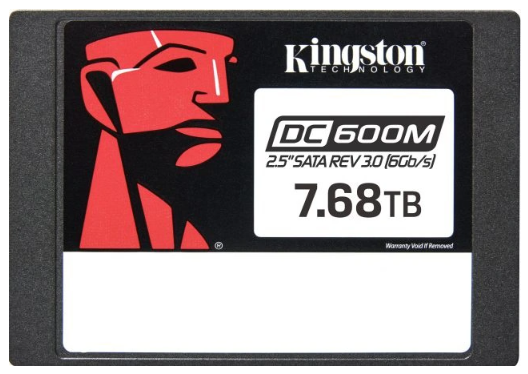 Targeted at system integrators, large-scale data centers, and cloud service providers, the DC600M uses AES 256-bit encryption and boasts predictable low latency across a variety of read/write workloads. This makes it the ideal storage solution for organizations and enterprises that require stability and low latency to meet strict customer SLAs.
The sequential read/write speeds and stable 4k random read/write IOPS for different storage capacities of the DC600M are impressive. The 480GB model has a read speed of 560 MB/s and a write speed of 470 MB/s, while the 960GB model has a read speed of 560 MB/s and a write speed of 530 MB/s. The larger capacity models (1920GB, 3840GB, and 7680GB) all have the same read and write speeds of 560 MB/s and 530 MB/s, respectively. Moreover, the steady state 4k random read/write speeds are equally impressive, with the 480GB model reaching 94,000/41,000 IOPS and the 1920GB model achieving 94,000/78,000 IOPS.
Kingston Digital, Inc. has yet to announce the pricing and release date for the DC600M enterprise-grade SSD. However, given its impressive features and performance, the DC600M is likely to be a popular choice for organizations and enterprises in need of a stable and high-performance storage solution.