September 19, 2023 – Intel's Recent Confirmation: Windows 10 to Support Wi-Fi 7 In a surprising turn of events, Intel has made an official announcement regarding the compatibility of Wi-Fi 7 with Windows 10. This revelation comes as a divergence from earlier speculations circulating on the web, suggesting that Microsoft's Windows 10 would not support the latest Wi-Fi technology.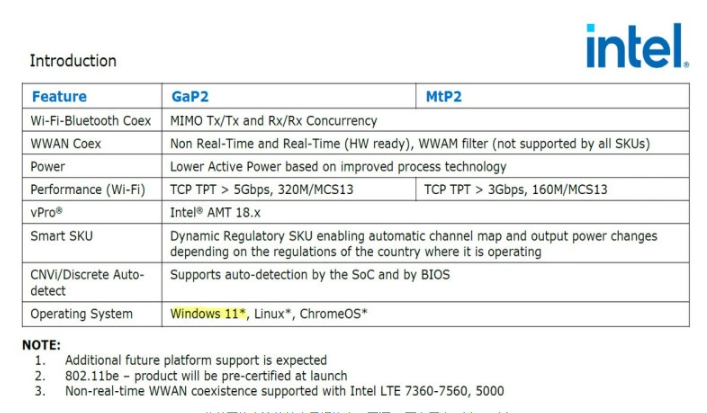 The initial rumors were based on a leaked product specifications document, which listed Windows 11, Linux, and ChromeOS as supported operating systems, with no mention of Windows 10. However, Intel has now clarified that Windows 10 will indeed be part of the Wi-Fi 7 ecosystem. While Intel hasn't issued an explicit official statement, the company has listed specifications for two Wi-Fi 7 modules on its ark.intel website, namely the Intel Wi-Fi 7 BE200 and Intel Wi-Fi 7 BE202, codenamed Gale Peak 2 and Misty Peak, respectively. Notably, both of these devices are compatible with Windows 10, Windows 11, and Linux.

Wi-Fi 7, also known as 802.11be, promises significant performance enhancements compared to its predecessors. It boasts substantially faster speeds, with maximum speeds reaching up to 2.4 times that of Wi-Fi 6E and approximately 4.8 times that of Wi-Fi 6. While Wi-Fi 6's theoretical maximum data transfer rate is around 9.6 Gbps, Wi-Fi 7 elevates this figure to approximately 46.1 Gbps. This remarkable increase in bandwidth is achieved through wider channel bandwidths (320 MHz compared to Wi-Fi 6's 160 MHz), resulting in higher throughput (EHT) and lower latency.