September 11, 2023 – VinFast's Ambitious Plans in the United States In the early months of this year, VinFast, the Vietnamese automotive manufacturer, made headlines when it announced a delay in the commencement of operations at its planned electric vehicle (EV) factory in the United States. Citing "procedural delays," the company pushed back its timeline to 2025 for getting the facility up and running.
The U.S. government has since issued a statement confirming that VinFast is indeed forging ahead with its $4 billion electric vehicle production facility in North Carolina. Situated on a sprawling 712-hectare plot of land in Chatham County, not far from Charlotte, this factory was initially slated to begin production in July 2024. It's expected to generate over 7,000 job opportunities and roll out more than 150,000 vehicles annually.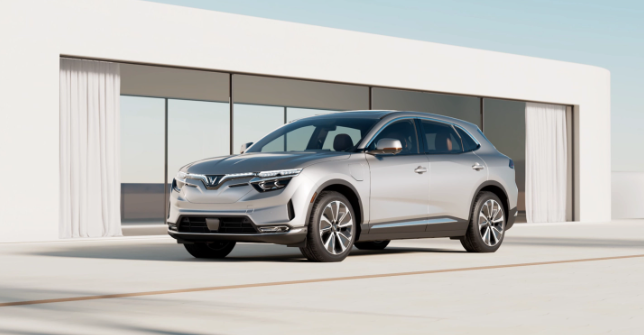 Beyond the construction of the EV manufacturing facility, 3M, a multinational conglomerate, disclosed in its statement that it has reached an agreement with the Vietnamese Ministry of Transport to enhance road traffic safety. Under this agreement, 3M will provide a range of technical solutions to help elevate the level of road safety across Vietnam.
Furthermore, in a separate development, New York-based hotel group Nobu Hospitality has announced a collaboration with Vietnamese real estate company Viet Capital Real Estate. Together, they plan to introduce the first-ever Nobu hotel, residences, and restaurants in Vietnam. This partnership promises to bring fresh opportunities to the country's tourism industry, further propelling Vietnam's tourism sector towards prosperity and growth.
Last year, VinFast filed for an initial public offering on the NASDAQ in the United States to raise funds for its factory construction. Notably, the company began selling cars outside of Vietnam for the first time last week, with the first batch of 45 vehicles delivered to customers in California.
Despite its ambitions, VinFast faced a 6.9% decline in revenue in 2022, with earnings totaling 1.49 quadrillion Vietnamese dong (approximately 43.66 billion Chinese yuan). The company's latest prospectus reveals a significant increase in net losses, rising from 3.22 quadrillion Vietnamese dong to 4.98 quadrillion Vietnamese dong, representing a 55% surge.