June 29, 2023 – Tesla's upcoming plans for the Model 3 have been making waves in both the Chinese and North American markets. Industry observers are interpreting the recent promotional offers on the Model 3 as a precursor to an impending redesign.
According to insiders cited by 36Kr, the forthcoming Chinese-made Model 3 will feature an upgraded battery pack. In particular, the base rear-wheel-drive variant is set to receive a boost from the current 60 kWh battery to a more robust 66 kWh NCM (Nickel-Cobalt-Manganese) lithium-ion battery, supplied by CATL (Contemporary Amperex Technology Co. Ltd.).
Sources further disclosed that the 66 kWh battery pack will not only be exclusive to the redesigned Model 3 but will also serve as a platform solution for future iterations of the Model Y. This move suggests Tesla's commitment to enhancing its electric vehicles' performance and range across multiple models.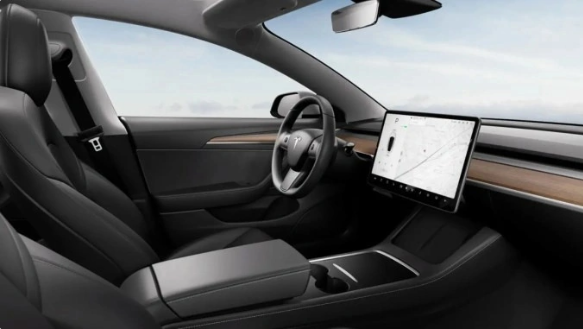 Historically, Tesla has consistently upgraded the battery packs of its "redesigned" vehicles. For instance, the standard-range version of the domestically manufactured Model 3 saw its battery capacity rise from 55 kWh to 60 kWh.
Currently, Tesla is in the midst of its "Project Highland," a significant overhaul of the Model 3. Test vehicles related to this initiative have already been spotted multiple times, generating much speculation.
Leaked information and spy shots hint at the potential introduction of new features in the revamped Model 3, including possible incorporations from its flagship siblings, the Model S and Model X. Notably, ventilated seats are among the anticipated additions.
Moreover, the new Model 3 is expected to come equipped with ambient lighting and an upgraded sound system. While these features are considered standard in many luxury vehicles, preferences may vary among individuals. Specific details regarding the sound system upgrades are currently unavailable, but there is a possibility of an additional subwoofer being introduced.
Based on recently surfaced images of the redesigned Model 3, it appears that there will be some exterior changes such as updated front and rear headlights, as well as revised front and rear bumpers. Internally, glimpses of a new steering wheel and the absence of a traditional gear shifter have been observed.
Reports suggest that Tesla's Shanghai Gigafactory has already commenced trial production of the redesigned Model 3, while Drive Tesla has received information indicating that the Model 3 production line at the Fremont factory will be temporarily shut down this week for retooling purposes, accommodating the new design. The production halt is expected to last approximately one week.