June 08, 2023 – The renowned tech influencer, @i Cosmiverse, took to their latest tweet to unveil a series of captivating snapshots captured by the new Samsung Galaxy S23 Ultra smartphone. These images showcased a striking comparison of the portrait mode's 2X zoom feature, highlighting the phone's impressive photography capabilities.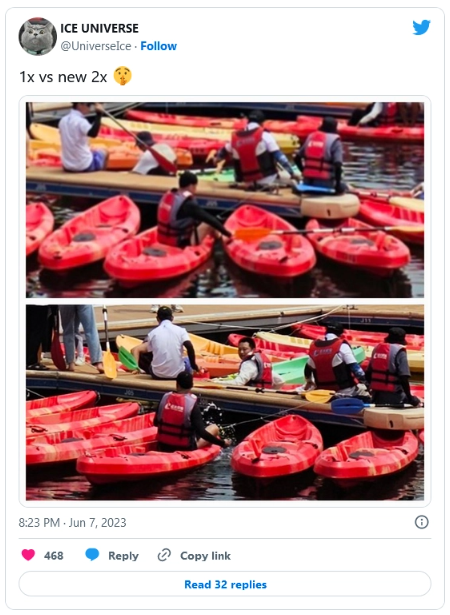 Rumors have been circulating about an upcoming firmware update for the Galaxy S23 Ultra, internally referred to as WE9. Speculations suggest that this firmware, weighing in at 1.5GB, is currently undergoing testing within Samsung. Intriguingly, the camera screenshots shared by @i Cosmiverse provide a glimpse of a prominent "2X" option, potentially tied to the awaited update.
WE9 is believed to be the firmware update slated for release by Samsung in June. @i Cosmiverse previously hinted at Samsung's deep optimization efforts towards the camera system of the Galaxy S23 Ultra. This year, Samsung has revamped its firmware update strategy, placing a significant focus on enhancing camera capabilities. As a result, enthusiasts eagerly anticipate the promising update scheduled for June.