July 11, 2023 – In a recent update from tech enthusiast @billbil_kun, details have emerged regarding the prices of the latest foldable smartphones by Samsung, the Galaxy Z Flip5 and the Galaxy Z Fold5, in the French market.
According to the report, the Galaxy Z Flip5 will have a starting price of €1,199 for the 256GB variant, approximately ¥9,520 Chinese Yuan. This marks an increase of €30 compared to the 256GB version of the Galaxy Z Flip4, and a €90 increase over the 128GB variant.
The report also indicates that the 512GB version of the Galaxy Z Flip5 will be priced at €1,399 (approximately ¥11,108 Chinese Yuan).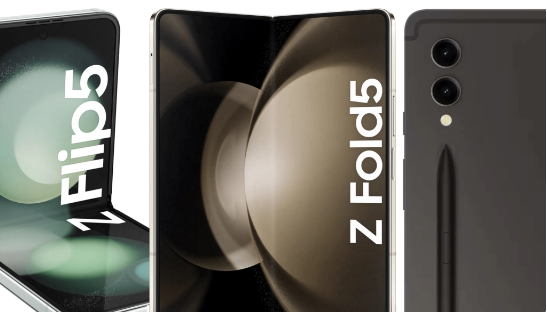 As for the Galaxy Z Fold5, it will also start with a 256GB variant, retailing at €1,899 (around ¥15,078 Chinese Yuan), which is €100 more expensive than its predecessor. The 512GB version will be priced at €2,039 (approximately ¥16,190 Chinese Yuan), reflecting a €120 increase, while the 1TB variant will be available for €2,279 (approximately ¥18,095 Chinese Yuan).
These price revelations highlight the premium nature of Samsung's latest foldable offerings, catering to tech enthusiasts and early adopters seeking the cutting-edge technology of foldable displays. While the prices may be higher than previous iterations, the advancements in design, functionality, and performance are expected to provide users with an unparalleled smartphone experience.
It's worth noting that these prices are specific to the French market and may vary in other regions due to factors such as taxes and import duties. As the market for foldable smartphones continues to evolve, it will be interesting to see how consumers respond to these innovative devices and whether their demand justifies the premium price tag.