July 11, 2023 – In a surprising turn of events, Mark Lucovsky, the head of Google's Augmented Reality (AR) operating system team, has announced his resignation due to Google's wavering commitment to AR. Lucovsky's departure underscores the company's recurring pattern of launching new initiatives only to abandon them within a relatively short span of time. Throughout 2023 alone, Google has terminated support for various services and products.
Last year, Google announced the closure of its cloud gaming service platform, Stadia, which was introduced in November 2019, marking the company's foray into the gaming realm. However, by the end of last year, Google admitted, "We apologize for falling short of our vision, but we believe this is the right decision."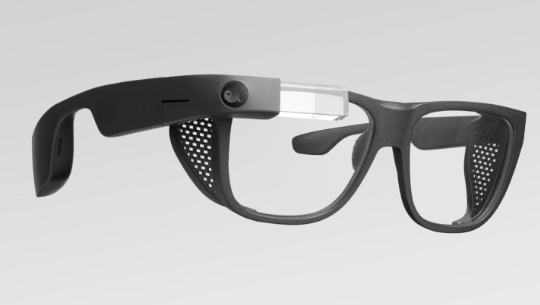 Google's lack of commitment has now resulted in the departure of a key executive. In a Twitter announcement today, Lucovsky, who served as Senior Engineering Director at Google overseeing the development of operating systems and software platforms for AR and XR (Extended Reality) devices, stated, "I have decided to resign primarily due to recent changes within Google's AR leadership team and the uncertain commitment and vision for AR."
Google has been attempting to enter the AR market for quite some time. Their first product, Google Glass, made its debut in 2013 but ceased consumer sales in 2015. In 2017, Google shifted its focus to selling Google Glass to enterprise customers, only to discontinue sales again last year.
While Google has not officially announced the release of a new pair of AR glasses, there have been rumors of an alleged project called "Project Iris," which was speculated to compete with Apple's Mixed Reality (MR) headset, Vision Pro. However, reports indicate that this project was canceled earlier this year.
Several factors contributed to the cancellation of Project Iris, including Google's inability to align on its actual goals or design, resulting in continuous team reshuffling behind the scenes. Additionally, the departure of Clay Favor, the head of Google's AR division, dealt a blow to the project. Favor had been with Google for nearly 20 years.
Once again, Lucovsky's resignation highlights Google's ongoing struggle to prioritize its AR initiatives. In 2019, while Apple's iPad continued to dominate the market, Google scrapped its tablet project. However, a few years later, Google introduced the Pixel tablet.
Before joining Google, Lucovsky served as the General Manager of Operating Systems at Meta (Oculus VR) for four years. It remains unclear what Google's future plans are for AR or VR products.