July 21, 2023 – Apple Rumored to Introduce Groundbreaking Charging Technology in Future iPhone Series
Recent tweets from the source RGcloudS have set the tech world abuzz with speculations about Apple's next big move. According to insider information, Apple is purportedly working on revolutionary charging protocols and power delivery chips that could potentially revolutionize how we charge our iPhones. The rumored advancements include the possibility of achieving blazingly fast 40W wired charging and a remarkable 20W MagSafe wireless charging for future iPhone models.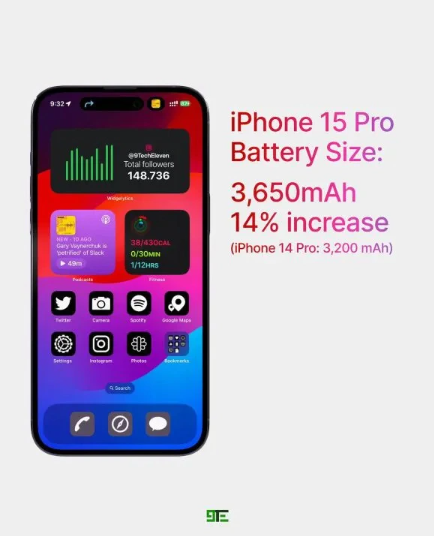 While the exact timeline for implementation remains uncertain, RGcloudS suggests that these innovations may not make their debut in the upcoming iPhone 15 series, leaving open the possibility that we might have to wait for the iPhone 16 series to experience these cutting-edge improvements.
In addition to the charging technology rumors, RGcloudS previously hinted at Apple's plans to adopt state-of-the-art stacked battery technology in the iPhone 15 series. However, the latest tweets indicate that this battery innovation may have encountered a delay, potentially pushing its introduction to the iPhone 16 series.
Stacked battery units employ a technique known as lamination, where battery elements and separators are folded into a zigzag pattern, rather than being wound in a traditional cylindrical design. This manufacturing method minimizes wasted space inside the battery cell, allowing for a higher concentration of active materials and, consequently, an increase in overall capacity.
The adoption of stacked battery technology could lead to a significant boost in energy density, enabling iPhones to have longer-lasting power in a sleeker form factor. Moreover, the improved heat distribution within the unit ensures a more uniform temperature, ultimately extending the battery's lifespan.