June 6, 2023 – Apple CEO Tim Cook took the stage today at the WWDC 2023 developer conference, setting the tone with the theme "Coding a New World." In an unexpected turn of events, Apple unveiled a revolutionary addition to their MacBook lineup – the sleek and powerful MacBook Air with a stunning 15-inch display.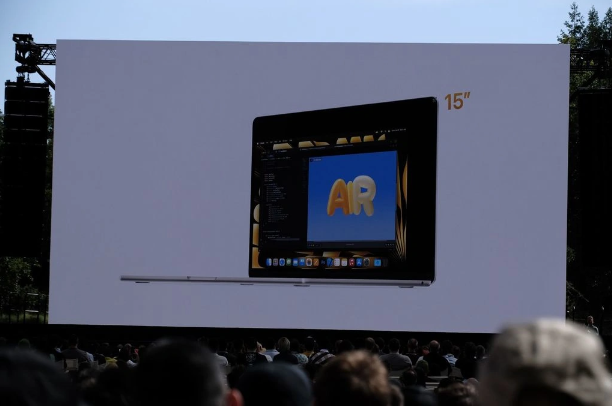 Within the first five minutes of the WWDC opening, Apple took the audience by surprise as they introduced the all-new 15-inch MacBook Air. Boasting a remarkably slim profile, measuring just 11.5 millimeters in thickness and weighing a little over 3 pounds, this laptop is officially hailed as the thinnest 15-inch notebook in the world.
The 15-inch MacBook Air comes in four exquisite colors, including Midnight Black and Stardust, appealing to users' diverse style preferences. It features the convenience of MagSafe charging and is equipped with Thunderbolt ports, ensuring seamless connectivity with a range of peripherals.
The highlight of the MacBook Air's 15-inch display lies in its ultra-thin bezels, measuring a mere 5 millimeters. This design choice delivers an immersive viewing experience, drawing users deeper into their content with minimal distractions.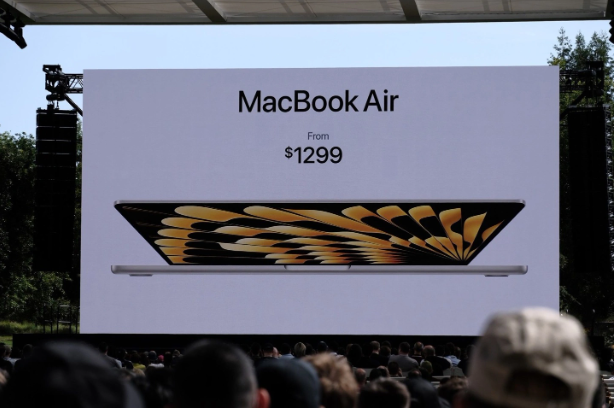 Under the hood, the new MacBook Air is powered by Apple's groundbreaking Apple Silicon M2 chip, surpassing the performance of its Intel-based predecessors by a staggering 12 times. Additionally, the laptop boasts an impressive battery life, providing up to 18 hours of usage on a single charge, perfect for those on the go.
Apple proudly claims that compared to mainstream 15-inch laptops (specific models unspecified), the new MacBook Air offers twice the performance, with peak screen brightness outshining its competitors, and a remarkable 50% increase in battery life.
Starting at a price of $1299 (approximately 9223 Chinese Yuan), the new MacBook Air will hit the shelves next week. In addition to this, Apple also announced adjustments to their other product offerings, with the M2-equipped 13-inch MacBook Air starting at $1099 (approximately 7803 Chinese Yuan).
As the WWDC 2023 keynote progresses, Apple enthusiasts eagerly await further announcements, anticipating more innovative products and software advancements that will undoubtedly shape the future of technology.