July 24, 2023 – Amidst the buzzing excitement of the tech world, Samsung is gearing up to unveil its highly anticipated Galaxy Z Fold 5 and Galaxy Z Flip 5 series of foldable smartphones. The stage is set for the grand spectacle at the Galaxy Unpacked global product launch event, scheduled to take place on July 26th, at 7:00 PM.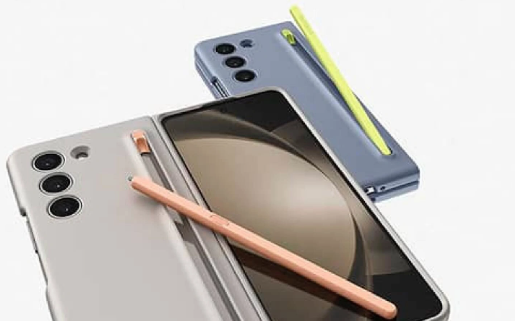 Rumors and speculations have been rife, but one digital influencer and Samsung phone dealer, known as @FleetingTech, has let the cat out of the bag with some intriguing revelations. According to the leaks, the Galaxy Z Fold 5 is rumored to hit the Chinese market with a starting price of 12,999 yuan for the 12GB RAM + 512GB storage variant, while the more compact Galaxy Z Flip 5 is expected to begin at 7,499 yuan for the 8GB RAM + 256GB storage option.
Moving beyond mere numbers, the leaked details of the Galaxy Z Fold 5 showcase a device that pushes the boundaries of innovation. Its interior boasts a 7.6-inch Super AMOLED display, with a resolution of 2176×1812, delivering visuals that promise to be nothing short of breathtaking. But the surprises don't stop there – the exterior screen comes in at 6.2 inches, sporting a resolution of 2316×904, and yes, both screens are equipped with an impressive 120Hz refresh rate.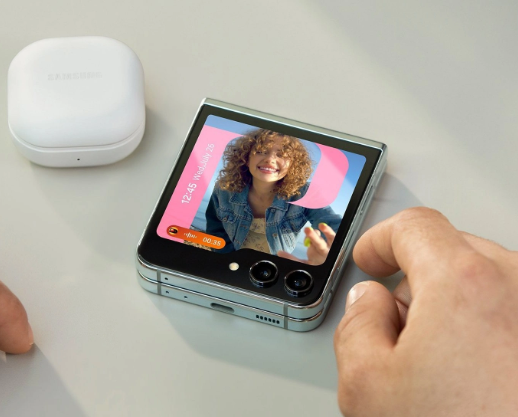 Under the hood, the Galaxy Z Fold 5 is expected to feature the cutting-edge Qualcomm Snapdragon 8 Gen 2 For Galaxy mobile platform, boasting a formidable core clock speed of 3.36GHz. Complementing this powerhouse is a generous 12GB of RAM, accompanied by various storage options ranging from 256GB to a whopping 1TB, catering to the needs of even the most demanding users.
The camera setup is equally tantalizing, with a rear configuration that includes a 50-megapixel primary sensor, a 12-megapixel ultra-wide lens, and a 10-megapixel telephoto lens, ensuring versatility in capturing all moments, near or far. For the selfie enthusiasts, the device flaunts an impressive 10-megapixel front camera along with an additional 4-megapixel sensor for flawless self-portraits.
Ensuring a lasting and smooth user experience, the Galaxy Z Fold 5 comes with a robust 4400mAh battery, supporting rapid 25W wired charging and wireless charging capabilities. And in a world where connectivity is paramount, Samsung has left no stone unturned, equipping the device with features like GPS, 5G capability, Wi-Fi 6E, Bluetooth 5.3, and NFC.
But that's not all – the leaks suggest the inclusion of a USB 3.2 Type-C interface, adding convenience and efficiency to the mix. Moreover, the Galaxy Z Fold 5 is said to be IPX7 water-resistant, offering protection against accidental splashes and spills, making it a reliable companion for everyday adventures.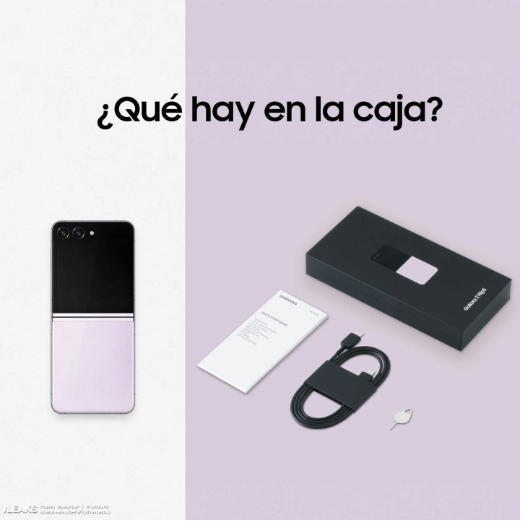 Samsung is also rumored to integrate its signature Samsung DeX and Samsung Pay features into the Galaxy Z Fold 5, further enhancing productivity and enabling seamless payments on the go. And to top it all off, the device is expected to come preloaded with the highly anticipated One UI 5.1 operating system, based on the latest Android 13, promising an optimized and user-friendly interface.
Switching gears to the Galaxy Z Flip 5, the leaked specifications suggest a device that is more compact yet equally powerful. Its foldable 6.7-inch FHD+ AMOLED display, coupled with a smooth 120Hz refresh rate, promises a delightful viewing experience. For added convenience, the external display measures 3.4 inches, making it perfect for quick glances and notifications.
The Galaxy Z Flip 5 is speculated to feature the same Qualcomm Snapdragon 8 Gen 2 for Galaxy chipset, ensuring snappy performance in a compact form factor. The device is expected to offer two memory configurations – 8GB of RAM paired with either 128GB or 256GB of storage, providing options to suit various user needs.
Photography enthusiasts will find solace in the device's dual-camera setup, with a 12-megapixel main shooter, supported by optical image stabilization, and a 12-megapixel ultra-wide lens. On the front, a 12-megapixel camera will handle all your selfie requirements with ease.
To keep the Galaxy Z Flip 5 going all day, Samsung is rumored to equip it with a 3700mAh battery, offering both endurance and efficiency. And of course, just like its bigger sibling, the device will support rapid 25W charging.
The Galaxy Z Flip 5 will operate on the same Android 13 base, ensuring a seamless and up-to-date user experience, backed by Samsung's customizable and user-friendly One UI.