August 3, 2023 – Intel's highly anticipated upcoming desktop graphics card, the Enthrall A580, has made an unexpected appearance today on the Geekbench benchmark platform, causing quite a stir in the tech community. The benchmark results reveal impressive OpenCL performance, surpassing even that of the NVIDIA RTX 3050 desktop GPU.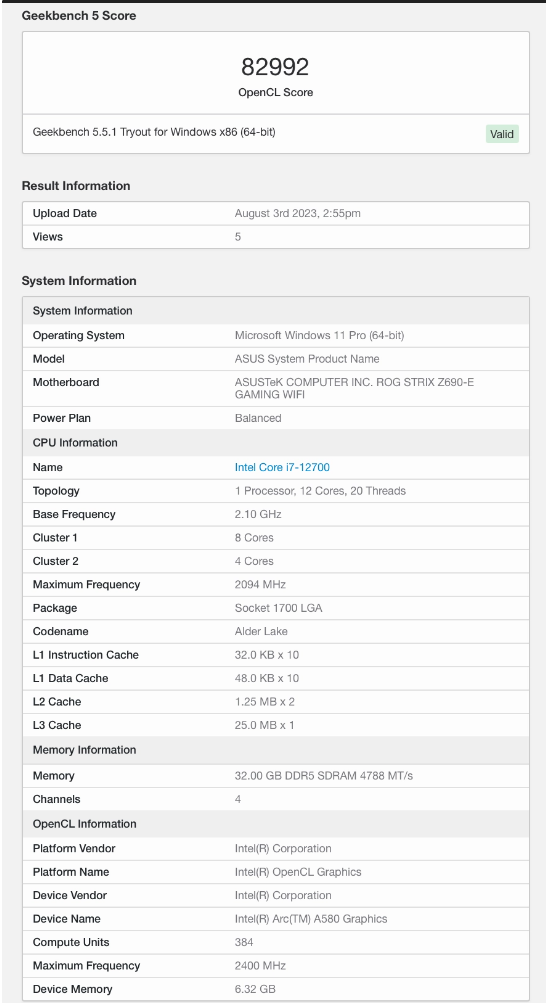 According to leaked specifications, the Enthrall A580 is expected to boast 24 Xe cores, with a GPU clocked at 1700MHz, and is paired with a purported 8GB of high-speed GDDR6 memory, offering an impressive bandwidth of 512GB/s.
Interestingly, the benchmarked A580 exhibited 6GB of recognized video memory, contrary to Intel's earlier indication of an 8GB configuration. This discrepancy may have arisen due to differences in the testing platform or firmware versions, but it's essential to treat such details with caution until the official release.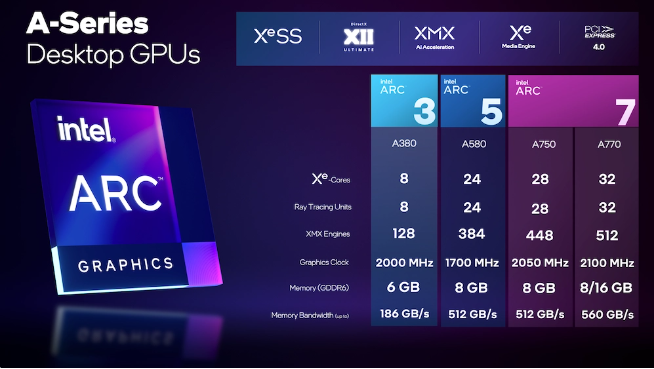 The A-series graphics cards from Intel have been creating waves in the market, with the A750 previously dropping to a remarkably affordable price of around 1500 RMB during the 618 shopping festival, while the A380 hovered around 800 RMB. If Intel does indeed launch the A580, speculations suggest it may come with a price tag of approximately 1200 RMB.
The potential success of the Enthrall A580 could intensify competition in the desktop GPU market, giving consumers more options and potentially driving prices down further. However, performance and pricing details will remain under wraps until Intel's official announcement, leaving enthusiasts eagerly anticipating the actual impact of this new addition to the graphics card lineup.