June 30, 2023 – Samsung is gearing up to launch the beta testing program for OneUI 6.0, based on Android 14, towards the end of July. The flagship Galaxy S23 series will be the first to receive the upgrade.
According to recent findings from the GeekBench benchmarking database, the US variant of the Galaxy S23 Ultra, equipped with 8GB of RAM, achieved a single-core score of 1712 and a multi-core score of 3476 after being upgraded to OneUI 6.0.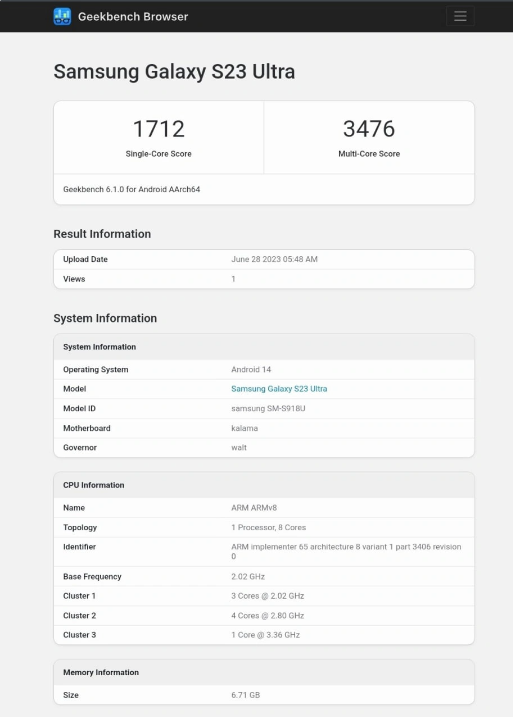 It is worth noting that these scores should not be seen as indicative of the device's full potential, as they are based on preliminary testing. The Galaxy S23 Ultra has consistently performed above 1900 in single-core scores and over 4800 in multi-core scores, as reported by GeekBench.
Samsung is committed to further refining the performance of the device after the upgrade to OneUI 6.0. This includes optimizing the utilization of the Qualcomm Snapdragon 8 Gen 2 processor, ensuring that users can fully harness its capabilities. Continuous improvements are expected as Samsung progresses through the testing phase.