August 22, 2023 – In a strategic maneuver aimed at addressing concerns raised by British regulatory authorities, Microsoft is undergoing a significant restructuring of its proposed acquisition of Activision Blizzard. The tech giant is now in the process of transferring the cloud gaming rights for both current and upcoming titles from Activision Blizzard to Ubisoft, a leading global game publisher. This transfer of rights is intended to allay worries that Microsoft's colossal $68.7 billion deal could potentially stifle competition in the burgeoning cloud gaming landscape.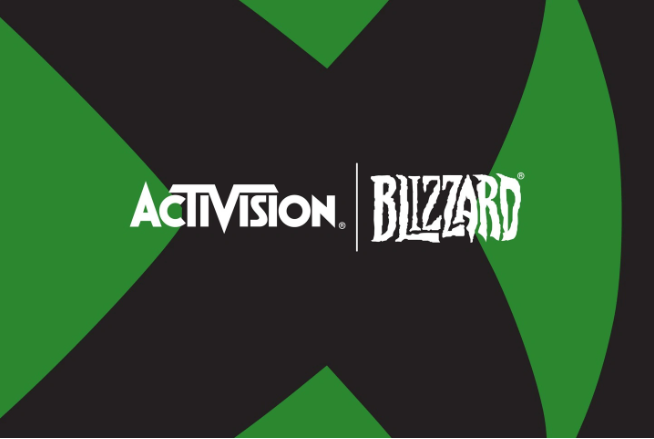 Brad Smith, President of Microsoft, stated, "To address the concerns raised by the UK Competition and Markets Authority (CMA) regarding the impact of the proposed acquisition on cloud gaming streaming, we are restructuring the deal to obtain narrower rights. This includes executing an agreement that will come into effect after our merger is completed, transferring the cloud gaming rights for all current and new Activision Blizzard PC and console games released in the next 15 years to the world-renowned game publisher Ubisoft Entertainment SA. These rights will be permanent."
This reshaping of the deal implies that if Microsoft indeed finalizes the proposed transaction, it would forfeit the exclusive privilege of distributing Activision Blizzard games on Xbox cloud gaming. Microsoft would also lose the exclusive control over licensing terms for Activision Blizzard games on rival services.
"Ubisoft will compensate Microsoft for the cloud gaming rights to Activision Blizzard games through a one-time payment and a market-based wholesale pricing mechanism, including options that support usage-based pricing," explained Smith. "This will also enable Ubisoft to offer Activision Blizzard's games on cloud gaming services running non-Windows operating systems."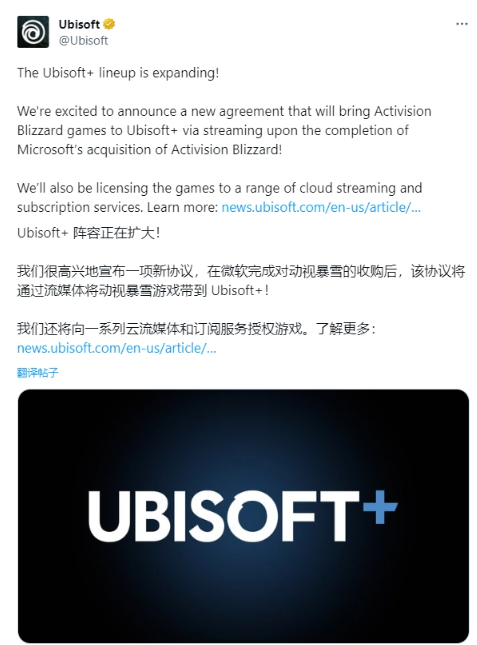 In April, the UK CMA initially blocked Microsoft's acquisition of Activision Blizzard citing concerns related to cloud gaming. Subsequently, after the Federal Trade Commission's (FTC) loss in a US federal court last month, the FTC agreed to engage in negotiations with Microsoft. Now, with Microsoft's revamped deal, the CMA has announced a new investigation phase and set a statutory deadline of October 18th. This deadline aligns with the recent extension date agreed upon by Microsoft and Activision Blizzard.
An insider informed The Verge that Microsoft is now anticipating the completion of the Activision Blizzard acquisition by early October.
The restructured deal will not impact Microsoft's obligations to the European Commission. Microsoft has already entered into multiple cloud gaming agreements with EU regulatory bodies and received approval from the European Commission for the Activision Blizzard deal. These agreements encompass provisions allowing consumers in EU countries to stream all their licensed existing and future Activision Blizzard PC and console games through "any cloud gaming service of their choice," free of charge.
"The structure of the agreement with Ubisoft preserves Microsoft's rights necessary to fulfill its legal obligations to the European Commission, as well as its existing contractual commitments to other cloud gaming streaming providers, including Nvidia, Boosteroid, Ubitus, and Nware," Smith stated.
The UK Competition and Markets Authority will evaluate the restructured deal in the coming weeks and make a decision before October 18th. "This isn't a green light. We will assess the details of the restructured deal and its impact on competition carefully and objectively, including considering the views of third parties," remarked Sarah Cardell, CEO of the UK Competition and Markets Authority. "Our goal remains unchanged—to ensure that any decisions about this new transaction will continue to benefit the ever-growing cloud gaming market through open and effective competition, driving innovation and choice."