June 12, 2023 – In a recent development, Tesla, the electric vehicle giant that had already doubled the production capacity of its 4680 batteries in the third quarter of last year, is now preparing to further increase their production in California. Reports suggest that Tesla has leased a new facility for this specific battery type.
According to insider sources cited by foreign media, Tesla has indeed secured a lease for a facility in California, which will be dedicated to the production of 4680 batteries. The newly leased facility spans over 210,000 square feet (approximately 20,000 square meters) and was originally intended to serve as a manufacturing center for Applied Materials, but they have since canceled their lease agreement.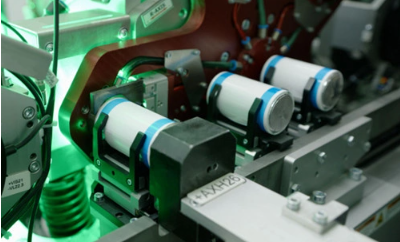 It is worth noting that Tesla's newly leased facility is located a mere 3 miles away from their existing factory in Fremont, California, and even closer to their facility on Kato Road, which is currently considered the primary production site for the 4680 batteries.
Introduced during Tesla's Battery Day event in 2020, the 4680 battery boasts larger dimensions, higher energy density, increased power output, and lower costs compared to the previous 2170 batteries.
Although Panasonic, LG Energy Solution, and other suppliers have also been conducting research and development on batteries similar to Tesla's 4680, Tesla continues to produce them in-house. In fact, during Tesla's third-quarter earnings call last year, the company's CFO revealed that the production capacity for 4680 batteries would exceed the requirements for manufacturing over 1,000 vehicles by the end of the fourth quarter.