June 26, 2023 – In a move aimed at bolstering the semiconductor industry, South Korea has announced the establishment of a new fund worth 300 billion Korean won. The country, known for its strong emphasis on chip development, intends to leverage this fund to drive the growth of related enterprises.
The decision to set up the fund was unveiled by the South Korean Ministry of Trade, Industry, and Energy on Monday, with plans to establish the fund within the year. It is expected that the fund will serve as a catalyst for the advancement of the chip industry in the country.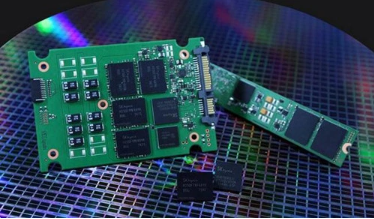 Multiple contributors will provide the capital for the fund, with Samsung Electronics and SK Hynix, two major chip manufacturers, already committing 75 billion Korean won each. The Korea Development Bank, the Industrial Bank of Korea, and several other entities will further support the fund by providing 75 billion Korean won in policy financing. The remaining 150 billion Korean won will come from private investors.
The primary objective of this newly established 3 trillion Korean won fund is to enhance the capabilities of logic chip companies, as well as strengthen the entire semiconductor ecosystem, including materials and component manufacturers.
According to reports, South Korea previously established funds of 240 billion Korean won and 120 billion Korean won in 2017 and 2020, respectively. However, these funds are projected to be depleted by next year.
The creation of this 3 trillion Korean won fund in the semiconductor industry also addresses the financing challenges faced by relevant companies. The fund aims to support non-wafer manufacturers and other entities involved in chip-related activities, such as material production, component manufacturing, and equipment production. With the industry experiencing a downturn and rising interest rates, these companies have encountered difficulties in obtaining financing.