August 24, 2023 – In an internal email addressed to the Tesla team, Elon Musk, the CEO of Tesla, underscored the pivotal significance of precision and quality in the components of the upcoming Cybertruck.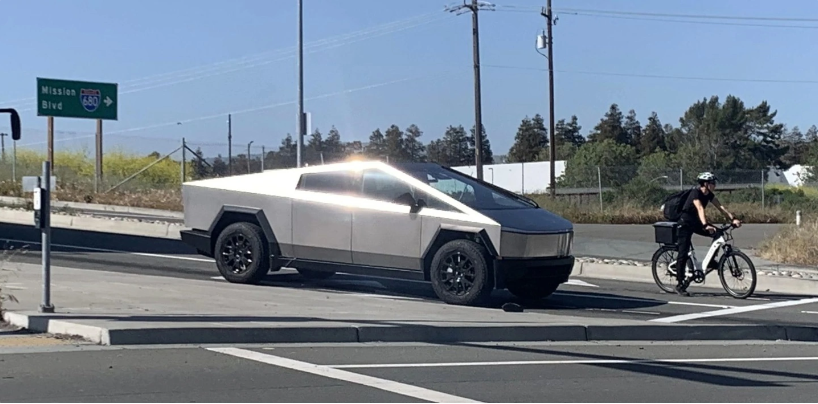 Musk emphasized that due to the Cybertruck's distinctive design featuring sharp edges and reflective metal surfaces, even the slightest deviations in dimensions would be glaringly apparent. He urged that all components, regardless of whether they were provided by internal departments or external suppliers, must meet precision standards down to "single-digit micrometers." Musk drew an intriguing analogy by mentioning that if low-cost items like LEGO bricks and soda cans could achieve such precision, then Tesla could certainly attain the same. He further stressed that exactitude stood as the bedrock of perfection.
This email from Musk followed his test drive of a production prototype of the Cybertruck at the Texas Gigafactory. Speculation has arisen that he also conducted a thorough assessment of the factory's production status and the quality control measures in place for the Cybertruck.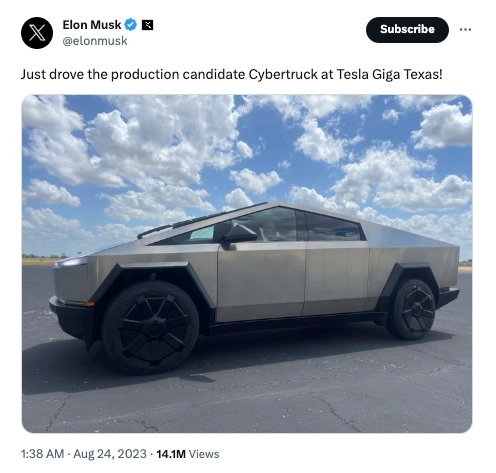 It's worth noting that Tesla has often faced criticism in the past regarding the assembly quality of its products. However, there's a prevailing sentiment that the company has made considerable improvements in this realm. Musk's current endeavor seems to set a higher standard, one that aspires to approach the level of perfection, for the Cybertruck.
This emphasis on precision highlights Tesla's commitment to achieving the highest standards for the components and assembly of the forthcoming Cybertruck. Musk's email showcases his intention to elevate Tesla's standards, aiming for nothing less than perfection, as the company prepares to launch the highly anticipated electric pickup truck.