October 26, 2023 – Embracing OLED Technology: Samsung's Galaxy A15 In a world where user preferences often prioritize eye comfort, some smartphone enthusiasts opt for devices equipped with LCD panels, chanting the slogan "LCD, the Unshackled." However, it is undeniable that major smartphone manufacturers have been steadily transitioning to OLED panels, relegating LCD-panel phones primarily to the budget and mid-range markets.
According to a report by South Korean outlet The Elec, Samsung is planning to shift its Galaxy A1x series smartphones to OLED screens starting next year. If this report holds true, the South Korean tech giant may unveil the Galaxy A15 featuring an OLED screen in early 2024.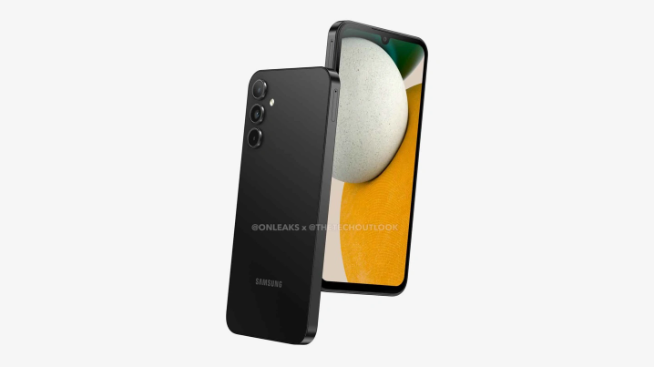 In September of this year, renders of the Galaxy A15 were shared, revealing a design characterized by flat front and back surfaces. Unlike the curved edges of the Galaxy A14, the A15 boasts a more robust and angular appearance.
The right side of the Galaxy A15 will sport a protrusion resembling that seen on Galaxy Xcover devices. Within this bump, you'll find the power button and volume controls, with a fingerprint sensor embedded in the power button.
In recent years, Samsung has continually incorporated high-end features into its lower-end smartphones. This journey began with IP68 water resistance, followed by optical image stabilization in the camera, and a promise of 4 years of Android system updates.
This year, Samsung introduced an OLED display to the Galaxy A24, featuring a 6.5-inch Super AMOLED screen with a Full HD+ resolution and a 90Hz refresh rate. This move further underscores Samsung's commitment to providing high-quality displays even in its more affordable smartphone offerings. With the Galaxy A15 on the horizon, it appears Samsung is ready to further extend the reach of OLED technology to its budget-friendly A-series.