September 07, 2023 – In a bold move, Samsung has unveiled its latest offering, the Samsung Galaxy Z Fold5 Thom Browne Limited Edition. This exclusive device is set to hit the market on September 12th at 10:00 AM, with the price yet to be disclosed.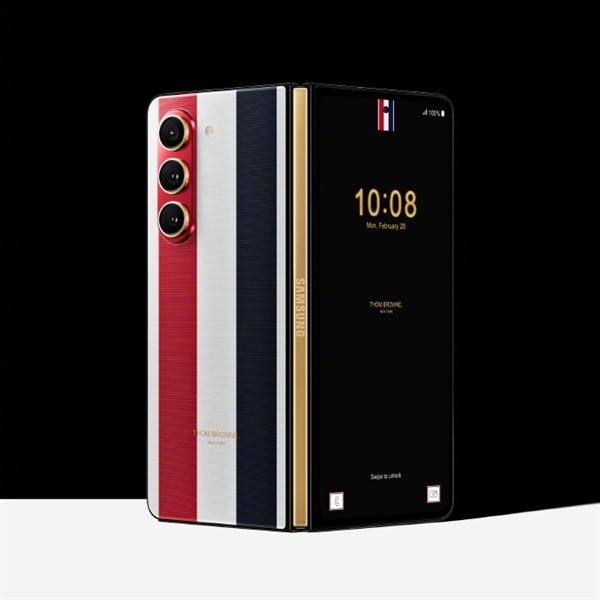 The Thom Browne Limited Edition package boasts a lavish array of items, including the Galaxy Z Fold5 Thom Browne Limited Edition smartphone itself, a sleek Galaxy Watch6 Bluetooth 40mm, a Galaxy Z Fold5 S Pen, two premium Galaxy Z Fold5 leather protective cases, two stylish Galaxy Watch6 Bluetooth 40mm watchbands, a high-speed 25W charger, essential data cables, and a convenient Galaxy Watch wireless charger.
This limited edition marvel is not just about accessories; it's also a visual treat. The design features a classic black and gold color scheme, with the iconic Thom Browne stripe pattern adorning the rear panel in white, black, and red, adding a touch of sophistication and elongating the device's appearance.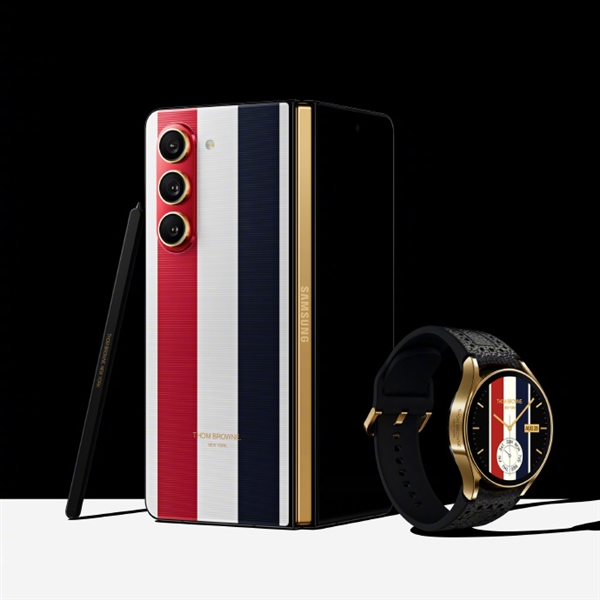 One standout design element is the hinge cover, which deviates from the standard silver hue and instead flaunts a glamorous gold finish, sure to turn heads. Moreover, the device sports a custom theme, with predominantly white icons and a tri-color pattern on the home screen.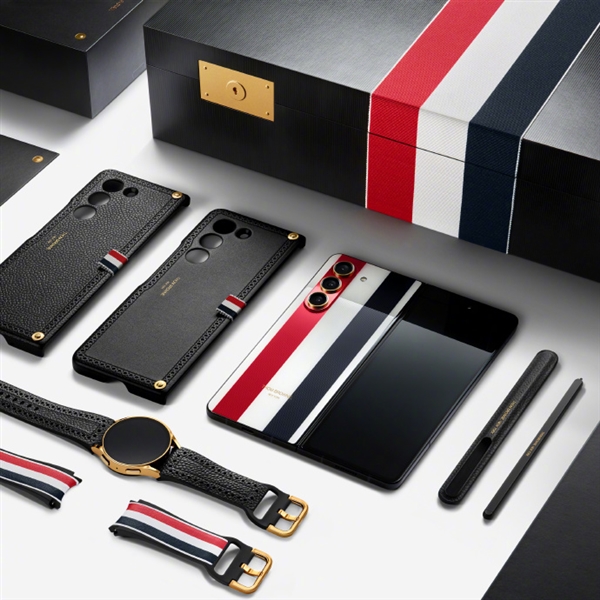 Under the hood, the Samsung Galaxy Z Fold5 Thom Browne Limited Edition boasts an impressive 7.6-inch inner display with a resolution of 2176 x 1812 pixels, complemented by a 6.2-inch outer screen with a resolution of 2316 x 904 pixels. Powering this device is the second-generation Qualcomm Snapdragon 8 processor. The camera setup includes a 12-megapixel ultra-wide lens, a 50-megapixel wide-angle primary shooter, and a 10-megapixel telephoto lens. To keep you connected throughout the day, it comes with a robust 4400mAh battery, supporting both 25W wired and 15W wireless charging.