July 5, 2023 – In a recent interview with Germany's "Die Welt" newspaper, Stephan Winkelmann, the CEO of Lamborghini, revealed some intriguing insights about the future of the renowned Italian luxury car manufacturer. Winkelmann disclosed that their iconic combustion engine models, such as the Huracan and Urus, have already sold out before production ceases. However, he also made an astonishing announcement regarding the impending transformation of Lamborghini's lineup: by 2024-2025, these high-performance fuel-powered vehicles will be replaced by plug-in hybrid electric cars.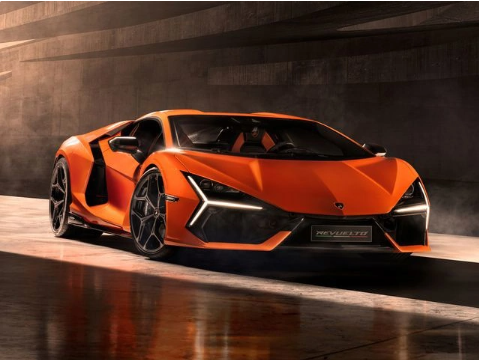 Earlier this year, on March 30, Lamborghini unveiled its highly anticipated supercar, the Revuelto, which serves as the successor to the legendary Aventador, affectionately known as the "Big Bull." Boasting a cutting-edge plug-in hybrid powertrain, the Revuelto features a 6.5-liter V12 naturally aspirated engine paired with three electric motors. This innovative hybrid system yields an impressive combined output of 1015 horsepower, enabling the car to achieve a blistering 0-60 mph acceleration time of 2.5 seconds. The Revuelto represents Lamborghini's inaugural foray into the realm of electrified supercars.
However, Winkelmann's mention of the Revuelto also came with a remarkable revelation. He indicated that by the end of 2025, even the Revuelto itself would be completely sold out. In a previous interview with the esteemed automotive publication Autocar, Winkelmann highlighted the challenges faced by high-displacement car manufacturers, stating that meeting regulations beyond 2035 would be exceedingly difficult. He also emphasized the exorbitant costs associated with developing internal combustion engines, particularly to comply with current Euro 6 emission standards and future Euro 7 standards. These factors place an increasingly heavy burden on Lamborghini.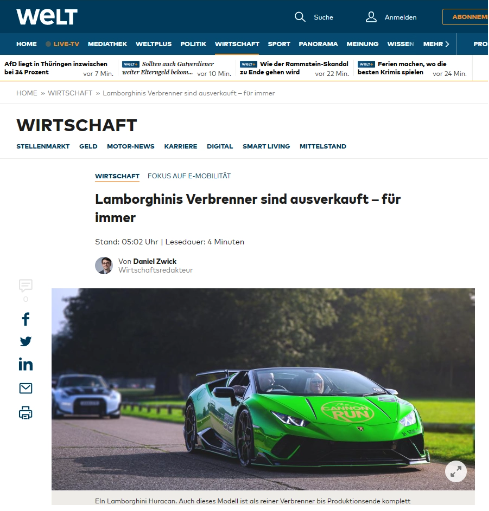 Regarding Lamborghini's SUV model, the Urus, concrete information suggests that it will be succeeded by a plug-in hybrid variant in 2024. Furthermore, the next generation of the Urus, set to debut in 2029, will embrace a fully electric version, solidifying Lamborghini's commitment to a greener and electrified future.
As Lamborghini embarks on this transformative journey, bidding farewell to their beloved combustion engine models and embracing electrification, the luxury automaker paves the way for a new era of sustainable performance and exhilarating driving experiences. The shift towards plug-in hybrid and electric vehicles not only aligns Lamborghini with evolving global regulations but also exemplifies their dedication to innovation, pushing the boundaries of automotive engineering and redefining the essence of modern supercars.