September 14, 2023 – New York, USA: In a dazzling debut at the North American Auto Show, the 2025 Cadillac CT5 has taken the stage, boasting not only a fresh exterior facelift but also a reimagined interior experience.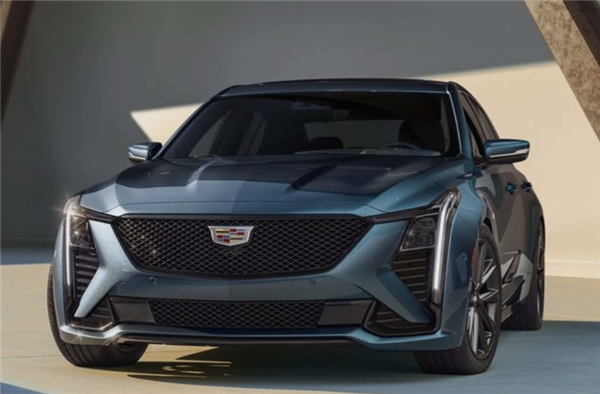 In terms of aesthetics, the CT5 embraces Cadillac's latest design language, forging a connection between its vertical daytime running lights and headlights. The lower fascia has undergone a thoughtful redesign, resulting in an overall cleaner appearance. For the CT5 Sport variant, black accents adorn the exterior, complementing the sleek black mesh grille.
As a mid-cycle refresh, the CT5 retains its familiar side profile, with minimal changes noticeable at the rear, except for the all-new dual-tip dual-exhaust styling. However, where it truly reinvents itself is within the confines of the cabin.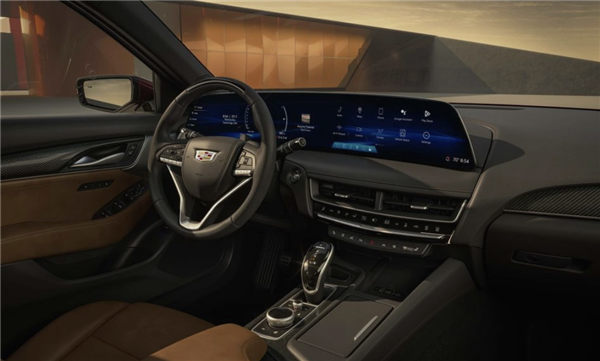 Inside, the all-new CT5 introduces a revolutionized interior design. The centerpiece of this transformation is the central display screen and instrument cluster, both upgraded to a 33-inch LED screen, featuring a subtle curvature that gracefully bends towards the driver. Elevating the CT5's intelligence quotient, Cadillac offers optional 5G Wi-Fi hotspot capability and an integrated suite of Google applications, including Google Maps and Google Assistant, seamlessly integrated. Amazon's Alexa voice assistant also finds a home within the system. Furthermore, the CT5 fully supports both Apple CarPlay and Android Auto, ensuring connectivity options galore.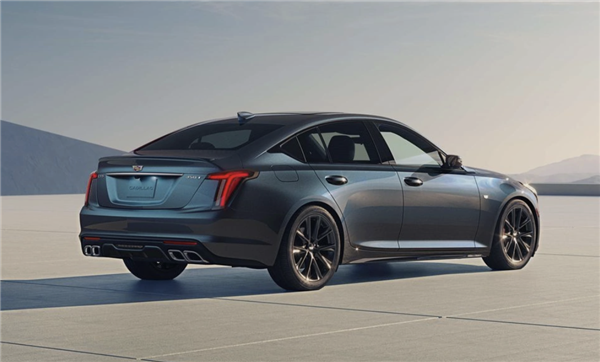 In the realm of intelligent driving, the latest CT5 incorporates a host of standard driving assistance features, including blind-spot turning assistance, cross-intersection automatic emergency braking, and traffic sign recognition. Most notably, it introduces the Super Cruise system, General Motors' highway autonomous driving technology, setting new standards for highway cruising safety and convenience.
When it comes to power, the CT5 continues to offer the 2.0-liter turbocharged four-cylinder engine, delivering 237 horsepower and 258 pound-feet of torque. For those seeking more performance, an upgraded twin-turbo 3.0-liter V6 engine is on offer, pushing out an impressive 335 horsepower and 405 pound-feet of torque. Both engine options are paired with a 10-speed automatic transmission, and buyers can opt for an all-wheel-drive system.
In the competitive landscape of midsize luxury sedans, where rivals like the BMW 3 Series, Mercedes-Benz C-Class, and Audi A4L reign supreme, the all-new CT5 asserts itself with a compelling package. Whether you're considering its refreshed aesthetics, potent powertrains, or the added intelligence and driving assistance systems, it's poised to give top-tier luxury brands a run for their money.