November 10, 2023 – Recent reports from foreign media suggest that Apple's upcoming iPhone SE 4 is derived from the iPhone 14, featuring significant design changes.
According to the reports, the internal codename for the iPhone SE 4 is D59, and the project is codenamed Ghost. Despite positioning itself with a relatively budget-friendly price point compared to other Apple models, the iPhone SE 4 will abandon the traditional Home button design.
The iPhone SE 4 is rumored to weigh 165g, which is 6g lighter than the iPhone 14. It will also adopt the latter's 48-megapixel main camera. In addition to embracing a full-screen design, the iPhone SE 4 will incorporate Face ID facial recognition technology and feature a USB-C interface. Due to overall cost considerations, the frame of the device will be constructed from 6013 T6 aluminum alloy.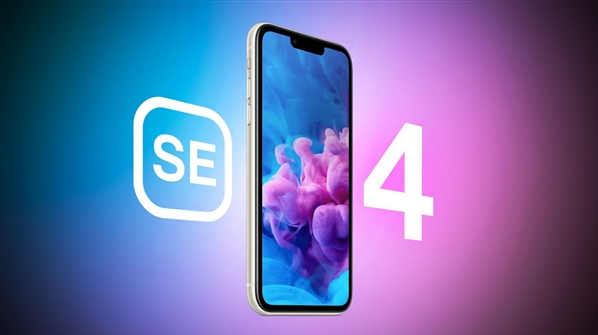 As per previous information, the iPhone SE 4 will sport a 6.1-inch notch display with a refresh rate of 60Hz, marking the first time the SE series incorporates a notch design. The upgrade from the iPhone SE 3's 4.7-inch screen to the iPhone SE 4's 6.1-inch display is a substantial leap, and the expected pricing is anticipated to fall between 3500 and 4000 yuan.