September 26, 2023 – Porsche Unveils the 2024 Cayenne S E-Hybrid Series Porsche has set its sights on electrifying the Chinese market with the introduction of the 2024 Cayenne S E-Hybrid and Cayenne S E-Hybrid Coupé models, each with a starting price of ¥1.198 million and ¥1.278 million, respectively. These electrified vehicles are equipped with a potent combination of a 3.0-liter V6 engine and an electric motor.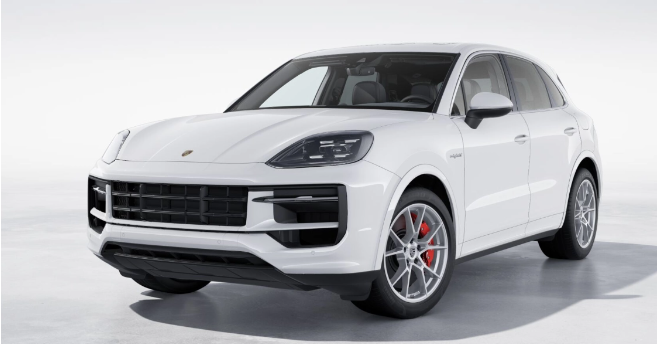 Drawing inspiration from Porsche's latest design language, the new Cayenne S E-Hybrid stays true to its lineage. It closely resembles its predecessor, the Cayenne E-Hybrid, offering both the traditional SUV version and the sportier Coupé variant. The front fascia features a distinctive split-headlight design and comes standard with the Sport Design front bumper. At the rear, you'll find the signature continuous taillight design.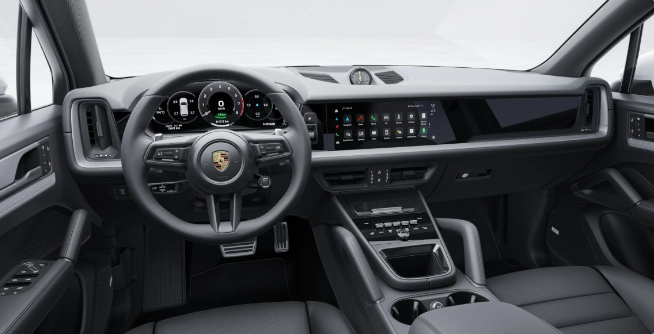 Inside the cabin, the new Cayenne boasts a digital instrument cluster with a 12.65-inch curved display. This screen showcases a panoramic navigation map, thumbnail views, and even a night vision assist system. In addition to the central infotainment display, passengers in the front can opt for a 10.9-inch touchscreen display, providing access to navigation and entertainment functions, while also assisting the driver with route planning and crucial instrument cluster data.
The redesigned steering wheel seamlessly integrates control functions for various driving modes and assistance systems, with the engine start/stop button replacing Porsche's traditional ignition switch. Furthermore, for the Chinese market, this vehicle comes standard with the BOSE sound system.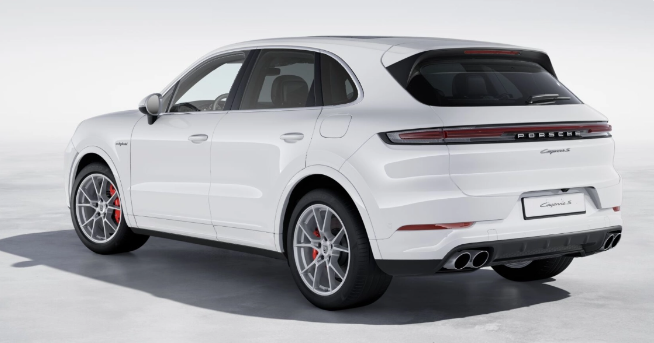 Under the hood, the Cayenne S E-Hybrid series features a plug-in hybrid system composed of a 3.0-liter V6 engine generating a maximum of 260 kW (353 horsepower) and an electric motor producing up to 130 kW (176 horsepower). This hybrid powertrain delivers a combined system output of 382 kW (519 horsepower) and a peak torque of 750 Nm.
In other performance aspects, the vehicle includes adaptive air suspension as standard, achieving a 0-100 km/h (0-62 mph) acceleration in 4.7 seconds and a top speed of 263 km/h (163 mph). Its WLTP-rated all-electric range stands at 90 kilometers (56 miles), with a maximum charging power of 11 kW.