August 22, 2023 – In a significant development, cloud computing giant VMware and technology leader NVIDIA have announced an extensive expansion of their strategic partnership. The two companies are joining forces to establish the VMware Private AI Foundation, marking a significant stride towards addressing enterprises' data privacy, security, and control concerns while harnessing the potential of AI.
Under this visionary collaboration, VMware and NVIDIA are slated to launch the VMware Private AI Foundation with NVIDIA platform, revolutionizing how businesses deploy and utilize AI applications. This innovative platform harmonizes NVIDIA's cutting-edge generative AI software with accelerated computing technologies, all orchestrated atop VMware's robust Cloud Foundation infrastructure, intelligently optimized for AI workloads.
The core impetus behind this partnership lies in the shared goal of providing tailored solutions to a plethora of industries, including finance, healthcare, and manufacturing. Industries worldwide are striving to seamlessly integrate generative AI into their operations, underpinning various applications such as intelligent chatbots, virtual assistants, and intricate search and summarization tools.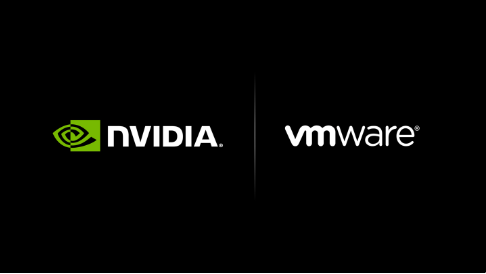 As emphasized by Jensen Huang, the visionary founder and CEO of NVIDIA, the expanded collaboration with VMware will furnish enterprises across diverse sectors with the requisite software prowess and computational capacity to unlock the true potential of generative AI. This alignment of expertise will enable companies to construct customized applications founded on their proprietary data, expounding the manifold prospects of generative AI to the fullest.
The joint announcement underscores the pressing need within the corporate realm for simplified development, testing, and deployment of generative AI applications. The VMware Private AI Foundation with NVIDIA ambitiously endeavors to empower enterprises to not only navigate but thrive in this novel landscape, fostering more secure and confidential models, while securely scaling inference workloads on a grand scale.
This milestone collaboration between VMware and NVIDIA is a testament to over a decade of partnership between the two tech stalwarts. Amidst this partnership's unfolding, the news arrives concomitantly with the acquisition of VMware by tech conglomerate Broadcom. The acquisition, valued at a staggering $69 billion, received the seal of approval from the UK Competition and Markets Authority (CMA) following a thorough investigation. This confluence of events ushers in a new era of innovation and synergistic potential, poised to reshape the horizons of AI integration and enterprise solutions.