October 10, 2023 – Intel Unveils 101.4887 Beta Graphics Driver with Exciting Updates Today, Intel has officially released the 101.4887 beta graphics driver, bringing a wave of enhancements and support for their upcoming A580 graphics card, as well as several new gaming titles, including the much-anticipated "Call of Duty: Modern Warfare 3."
Here's a breakdown of the key updates in this driver release:
**Support for Intel Iris Xe A580 Graphics Card**
The highlight of this release is the added support for the upcoming Intel Iris Xe A580 graphics card. This eagerly awaited GPU promises to deliver exceptional performance and enhanced graphics capabilities for a variety of applications, from gaming to content creation.
**Game Compatibility Enhancements**
Intel's commitment to improving gaming experiences is evident in this driver update, with added support for several popular titles:
**Call of Duty: Modern Warfare 3**: Gamers can rejoice as this driver now fully supports the latest installment of the iconic "Call of Duty" series. Get ready to immerse yourself in the intense action of modern warfare with the best possible graphics performance.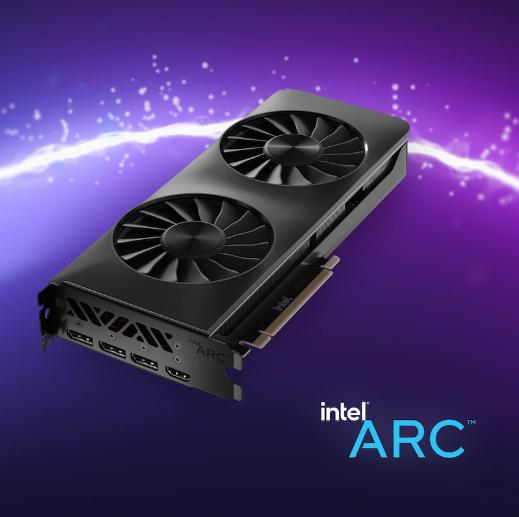 **Total War: Pharaoh**: Dive into the world of ancient Egypt and lead your armies to victory with improved graphics support in "Total War: Pharaoh."
**The Fallen King**: Explore a dark fantasy realm in "The Fallen King" with optimized graphics that bring this captivating world to life.
**Performance Improvements in Select Games**
Intel has also made significant strides in optimizing game performance in specific titles:
**Stellar Odyssey (DX12)**: Under Ultra settings, gamers can expect a remarkable 117% boost in 1080p gaming performance compared to the 4885 driver. Additionally, those playing at high settings in 1440p will see an impressive 149% performance improvement.
**Extreme Racing (DX12)**: For fans of high-speed racing, the 101.4887 driver delivers an 8% performance improvement under Ultra settings in 1080p compared to the previous 4885 driver.
**F1 23 (DX12)**: Racing enthusiasts can push their gaming experience to the limit with this driver update. Under Ultra High settings, expect a 12% performance boost in 1440p gaming and a staggering 136% improvement in 2160p gaming compared to the 4826 driver.
Intel continues to demonstrate its commitment to enhancing graphics performance and providing support for the latest gaming experiences. With the release of the 101.4887 beta graphics driver, users can look forward to an improved gaming experience and the ability to harness the full potential of the upcoming A580 graphics card.