October 13, 2023 – Intel's Arc Xe Graphics Cards Set to Expand with Five New Additions In a recent discovery within the open-source i915 Direct Rendering Manager driver, Phoronix has stumbled upon some intriguing news for tech enthusiasts. It appears that Intel's Arc Xe graphics lineup is about to receive a significant boost with the introduction of five new products. These new additions come in the form of product IDs, and while specific details regarding their models and specifications are still under wraps, their presence in the driver code hints at an imminent expansion.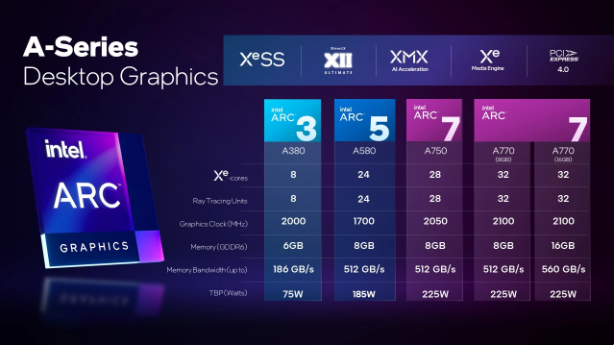 The newly discovered product IDs are as follows:
1. 0x56B0
2. 0x56BA
3. 0x56BB
4. 0x56BC
5. 0x56BD
These IDs are distinct from those associated with the recently launched Arc Xe A580 GPU, strongly suggesting that Intel is gearing up to introduce entirely new models into the Arc Xe family. The exact nomenclature and technical characteristics of these forthcoming products remain shrouded in mystery.
Intel has been actively diversifying its Arc Xe graphics card lineup, as evidenced by the introduction of GPUs like the Arc A770, A750, A580, A380, A310, Arc Pro A60, Arc Pro A50, Arc Pro A40, Arc A770M, Arc A730M, Arc A550M, Arc A570M, Arc A530M, Arc A370M, and Arc A350M.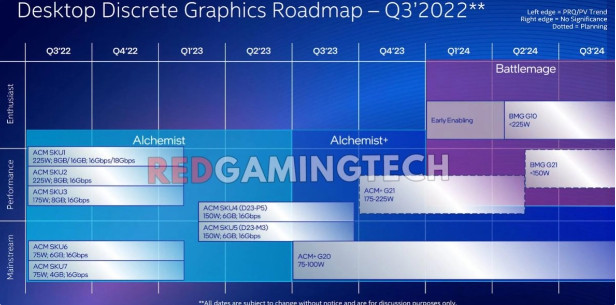 According to previous leaks from Red Gaming Tech, the road ahead for Intel's Arc Xe A-series cards includes the release of ACM+ G21 and ACM+ G20 GPUs. These promising developments underscore Intel's commitment to the gaming and graphics market.