**November 21, 2023 – Apple's Future iPads to Embrace OLED Technology**
In a recent report by SAMMobile, it has been disclosed that Apple is set to unveil a new line of iPads featuring OLED displays in 2026. The upcoming iPad Air will boast a 10.9-inch OLED screen, maintaining the current display size. On the other hand, the iPad mini with OLED technology will come equipped with an 8.7-inch OLED display, marking a 0.5-inch increase from the existing model's 8.3 inches.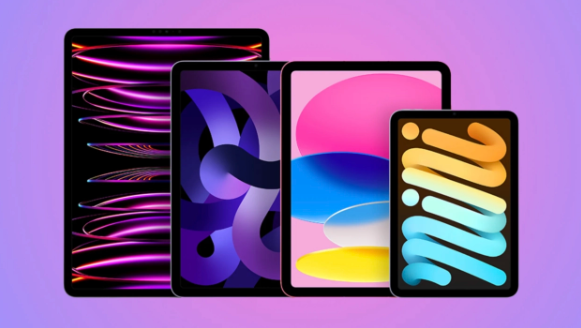 Furthermore, both the iPad Air and iPad mini OLED displays will sport a 60Hz refresh rate (note: utilizing LTPS technology, as opposed to the LTPO technology found in the OLED iPad Pro). Considering Apple's established product lineup with a clear distinction between Pro models at 120Hz and standard versions at 60Hz, this hierarchical structure is anticipated to persist across the series for an extended period.
Previously, reports indicated that Apple plans to introduce new 11-inch and 13-inch OLED iPad Pro models next year. Looking ahead to 2025, Apple intends to incorporate OLED technology into the 16-inch MacBook Pro, followed by the launch of a 14-inch model in 2026. The transition from LCD to OLED will also extend to the 13-inch and 15-inch MacBook Air models in the same year, showcasing Apple's commitment to adopting advanced display technologies across its product range.