September 25, 2023 – The Chief Executive Officer of GitHub, Thomas Dohmke, recently shared his insights on the relationship between artificial intelligence and software development during the TC Disrupt event, as reported by TechCrunch.
Dohmke believes that artificial intelligence and software development have become inseparable, driven by tools like Copilot and its companion, Copilot Chat. Through these software solutions, Microsoft has extended AI technology to individual consumers.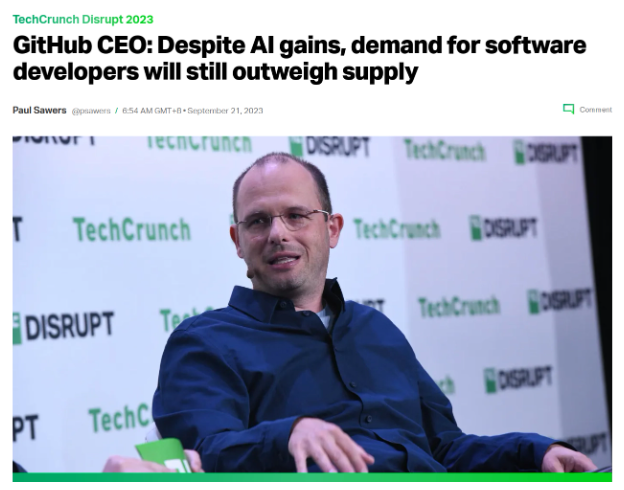 However, Dohmke maintains that the snowballing AI revolution does not spell doom for the software development industry. He asserts that the demand for software developers will continue to outstrip the supply. Like many other tech leaders, Dohmke has long held the view that AI tools like Copilot are meant to enhance developers' efficiency rather than replace them.
In the next decade, the number of software applications is expected to grow exponentially, resulting in an ever-increasing volume of code to manage. Our ideas are also multiplying. To be frank, every company today is a software company.
Dohmke points out that one of the reasons the industry still demands a substantial number of software developers is the existence of "legacy" code. For instance, banks and financial institutions continue to run COBOL code dating back to the 1960s. The code from that era was not developed with unit testing and CI/CD practices, necessitating ongoing maintenance and the desire to transition such COBOL code to Java or Python.