September 28, 2023 – Faraday Future (FF) CEO Matthias Aydt has issued a letter to all shareholders, outlining the company's recent developments and its path forward. In the missive, Aydt emphasizes FF's readiness to expand its production capacity.
Over the past year, FF has made significant strides in the development of the FF 91 2.0 Futurist Alliance and preparations for large-scale production. Notably, the company achieved a significant milestone in the third quarter of this year by successfully delivering three FF 91 2.0 Futurist Alliance vehicles. This achievement marks a pivotal moment in FF's nine-year history, as it signifies the completion of all compliance procedures for production and delivery in the United States and securing all necessary components from suppliers.
Aydt underscores that these developments represent a fundamental shift in the company's outlook, establishing a full operational cycle and marking the entry into the revenue phase. FF is committed to further increasing its production capacity to meet its short-to-medium-term strategic goals.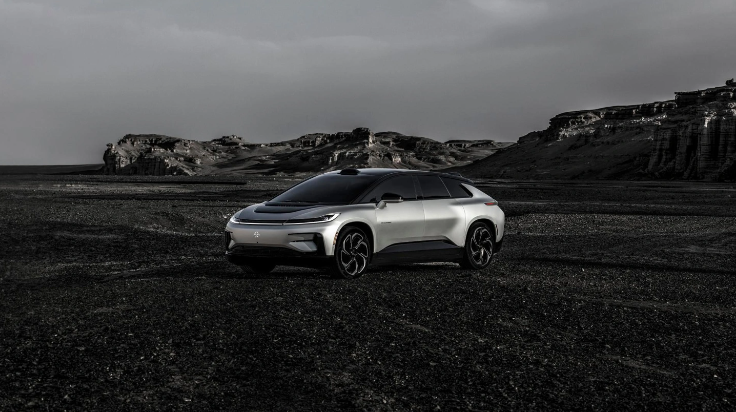 Furthermore, Aydt reveals that FF has submitted an application for an ATM financing plan today. This plan is set to provide the company with increased financial flexibility and diverse options. Through the collaboration of FF with its investment banking team, the company will have the ability to raise funds from the market at market prices, eliminating the need for the Equity Line of Credit (ELOC) plan and moving away from its reliance on convertible note financing over the past year. With the ATM plan in place, FF aims to return to a more conventional corporate financing structure to support its future financial growth.
Aydt shares that the company is actively working to address its funding challenges. Firstly, as FF enters the delivery phase, it anticipates obtaining funds from car sales and existing unrealized financing commitments to meet the capital requirements for expanding production capacity. Secondly, the effective shelf registration statement provides an efficient financing tool to raise funds and secure a new round of financing. Lastly, the company is actively engaging with strategic investors to mitigate its funding challenges.
Regarding the next steps and work plans, Aydt emphasizes that large-scale, high-quality deliveries remain the company's top strategic priority. While obtaining additional financing, FF plans to deliver more FF 91 2.0 Futurist Alliance vehicles to early adopters this year and increase production capacity and sales in the future. The company will also focus on system development, implementing phases based on resource availability and strategic needs. The goal is to establish a flexible, efficient, self-operating, and self-evolving AI management system.
Aydt also discloses that over the past nine years, FF has invested approximately $3 billion, with these funds being channeled into the development of its products and technology, ultimately leading to the delivery of its flagship vehicle, the FF 91.
It's worth noting that despite FF's significant progress in 2023, its valuation has experienced a substantial decline during this period, currently standing at approximately 30% of the recently announced net asset value. Aydt believes this severely undervalues the company's investments and the value it has realized.