August 01, 2023 – Faraday Future (FF) announced today that the second phase of their collaborative delivery program has officially commenced, marking a significant milestone in their three-stage delivery plan. The company is now set to deliver the FF 91 2.0 Futurist Alliance model to its first group of users, an essential step in their ongoing development and expansion.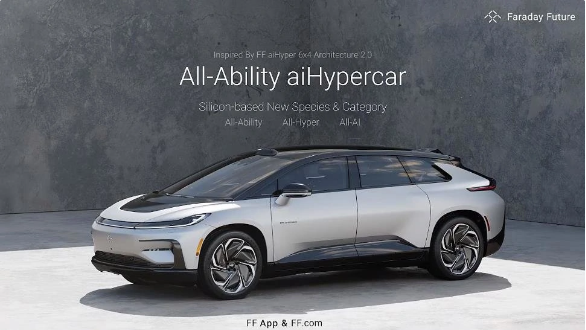 FF proudly shared that they have successfully completed all compliance tests for the FF 91 2.0 Futurist Alliance and are now preparing to deliver to the early adopters who joined the FF developer co-creation initiative. The delivery process is scheduled to kick off in the second week of August, with the initial batch of users receiving their eagerly anticipated FF 91 2.0 Futurist Alliance models in the middle of the month.
Simultaneously, FF has begun the selection and signing process for the second wave of co-creation users, aiming to enable more potential customers to reserve or purchase their very own FF 91 2.0 Futurist Alliance vehicle.
To further expand their co-creation community, FF has exciting plans during the Monterey Car Week event in California. They will host their first-ever developer co-creation festival, utilizing referral and invitation mechanisms to recruit more co-creation participants.
Looking back, FF had previously updated the delivery timeline for the FF 91 2.0 Futurist Alliance's second phase, citing a delay from the end of the second quarter of 2023 to August. They attributed this adjustment to constraints from a supplier's timeline and the additional system testing required to enhance the vehicle's safety.
Introduced during the FF 91 & Faraday Future Future 2.0 Ultimate Launch event on May 31, the flagship FF 91 boasts impressive specifications. With its 142-kilowatt-hour battery, it offers an EPA range of 381 miles (approximately 613.16 kilometers) and a staggering 800+ km range under the CLTC standard. Equipped with three electric motors, it delivers a maximum output of 1050 horsepower, enabling a rocketing acceleration of 0 to 96 km/h in just 2.27 seconds, with a top speed of 248 km/h. The vehicle also supports rapid 500A charging.
FF envisions the FF 91 as a vehicle "designed for the future," promising an unparalleled driving and riding experience for its users. As they continue to develop and innovate, FF has future plans to introduce more vehicle models, including the FF81 and FF71, to cater to diverse market segments and customer demands.