August 01, 2023 – Today in New York, Dell Technologies Group has made an exciting announcement in collaboration with NVIDIA. They are set to introduce an innovative solution in the realm of Generative Artificial Intelligence (GenAI), aimed at assisting clients in swiftly and securely building their own GenAI models on-premises. The objective is to accelerate progress and usher in new levels of intelligence across diverse industries and organizational scales.
In a press release, Dell highlighted that the new AI solution builds upon their previous Project Helix unveiling back in May, encompassing IT infrastructure, PCs, and professional services. By leveraging the power of large-scale language models (LLM) in their comprehensive GenAI stack, Dell ensures that organizations at any stage of GenAI development can have their unique requirements met. These solutions are designed to aid organizations of all sizes and industries in "safely transforming and delivering superior outcomes."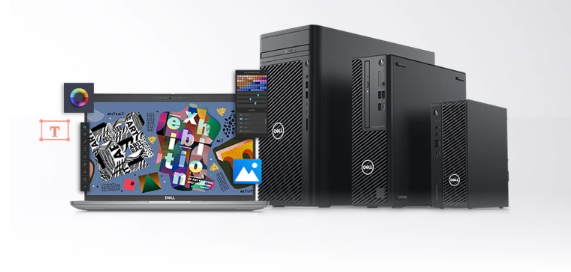 Through their collaboration with NVIDIA, the optimized products promise to expedite the deployment of modular, secure, and scalable solutions within enterprises. The primary goal is to enable customers to harness their own data to generate higher quality and faster value realization, facilitating predictions and decision-making. Dell emphasizes that the fully-validated inference approach empowers organizations to swiftly implement GenAI projects and expand applications, transforming critical domains like customer operations, content creation and management, software development, and sales.
Jeff Clarke, Vice Chairman and Joint Chief Operating Officer of Dell Technologies Group, expressed during a recent investor conference call that organizations, irrespective of their size, are already utilizing their own data and business environments to train, fine-tune, and infer Dell's infrastructure solutions. This efficient and effective integration of advanced AI into core business processes is seen as a significant advantage.
Manuvir Das, Vice President of Enterprise Computing at NVIDIA, described the collaboration with Dell Technologies Group as a foundation for a long-lasting partnership, aiming to enhance customer service, provide comprehensive employee support, and drive innovation throughout entire operations.
Dell revealed that the GenAI project, developed in collaboration with NVIDIA, is now available globally through traditional channels and Dell APEX, offering organizations the means to fully leverage this cutting-edge capability to serve their customers better and transform their operations holistically.