October 09, 2023 – Faraday Future (FF), through their official social media channels, announced today that they held a special event at their Los Angeles headquarters called the "Delivery Innovation Day." During this event, they handed over the FF 91 2.0 Futurist Alliance to the company's founder and Chief Product and User Ecosystem Officer, Jia Yueting.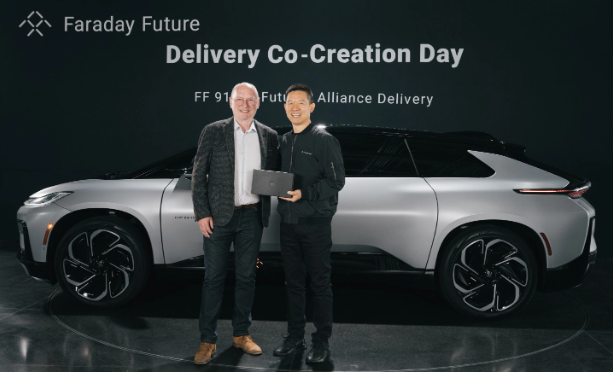 It was reported that Jia Yueting and Sean, a globally acclaimed R&B artist who has won prestigious awards like Grammy Awards, MTV Music Video Awards, American Music Awards, and BET Music Awards due to his unique music style, also met with upcoming owners of the FF 91 2.0 Futurist Alliance and developer collaborators to co-create innovative experiences.
In his address at the event, Jia Yueting mentioned that apart from funding, FF has already laid the groundwork for explosive growth. Currently, FF is actively seeking institutional and strategic investors to address the funding required for scaling production, enhancing supply chain management capabilities, and improving cost control measures. This effort aims to achieve the lowest possible operational costs while rapidly increasing production capacity and deliveries.
On September 27th, Matthias Aydt, the Global CEO of Faraday Future, shared a letter with all shareholders. In the letter, it was mentioned that over the past nine years, the company has invested approximately $3 billion, allowing them to deliver their flagship vehicle, the FF 91. However, it's worth noting that according to FF's data, they only delivered three units of the FF 91 2.0 Futurist Alliance in the third quarter of this year.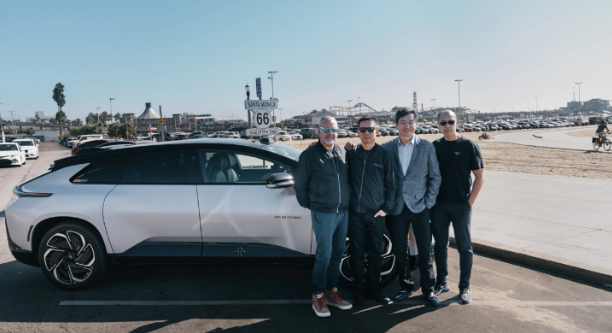 Excerpt from Jia Yueting's speech today:
"Hello, everyone! Today marks the first 'FF Delivery Innovation Day' of October, and besides receiving the FF 91 2.0 Futurist Alliance, we are thrilled to announce our collaboration with one of the world's top American pop music icons, the King of R&B. He's a recipient of numerous international music awards like the Grammy Awards and MTV Music Awards. He will be the next owner and developer collaborator of the FF 91 2.0 Futurist Alliance. I will be driving the newly delivered vehicle to his residence shortly to explore the groundbreaking possibilities we can create together.
We are entering the revenue generation phase and forming a complete business ecosystem. More and more industry leaders in the United States are becoming FF vehicle owners and developer collaborators. The fundamentals of FF's operations have undergone a significant transformation, and our new management team is the most passionate and capable in FF's history. The company is currently in its best developmental phase since its inception, and this is a critical period for our business to soar.
Apart from securing funding, FF has already established the essential foundations for a breakthrough. We have triumphed over the darkest hours before, and with our unique DNA and the support of all stakeholders, including our shareholders, we firmly believe that FF is on the cusp of an incredible surge in energy and opportunity.
Currently, FF is actively engaging with institutional and strategic investors to address the capital requirements for scaling production, bolstering supply chain management, and enhancing cost-control capabilities, all with the aim of achieving the most cost-effective operations while rapidly increasing our production capacity and deliveries.
Following today's 'Delivery Innovation Day,' I will begin regularly sharing my experiences with the FF 91 2.0 Futurist Alliance through various formats on the FF App, including live broadcasts. In the future, I will frequently interact with everyone from inside the vehicle, sharing FF's progress with all shareholders, investors, and other stakeholders, as we continue to work towards maximizing value for all stakeholders.
Thank you all."