November 02, 2023 – Technizo Concept, the leading channel for cutting-edge design in the world of digital rendering, has recently collaborated with RoderSuper to create a striking rendition of the Titanium Alloy Galaxy S24 Ultra.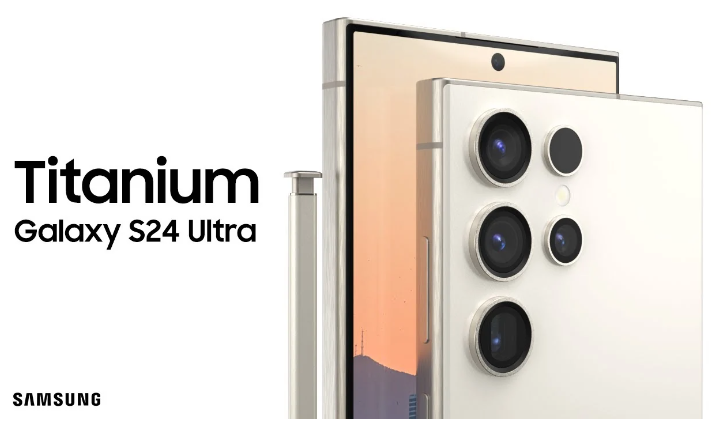 Based on the information available, the Titanium Alloy Galaxy S24 Ultra shares a striking resemblance with its predecessor, the Galaxy S23 Ultra, with the key difference being the use of a titanium metal material. Notably, the device features a built-in slot at the bottom for the S Pen stylus, which matches the color scheme of the phone.
On the rear, the S24 Ultra boasts a quadruple-camera setup, including a periscope-style lens for extended zoom capabilities.
In a previous report, @Tech_Reve shared a tweet stating that all three models of the Samsung Galaxy S24 – the standard, Plus, and Ultra – would feature titanium alloy frames. Digital influencer @i_IceUniverse subsequently added that only the Samsung Galaxy S24 Ultra would be equipped with a titanium alloy frame in the upcoming year.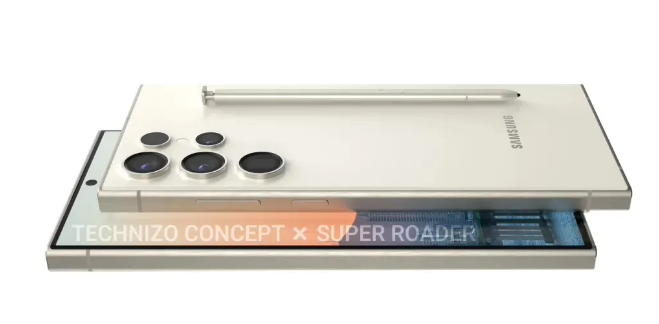 @Tech_Reve later commented that Samsung Electronics intends to establish production lines in Vietnam, with a focus on generating titanium alloy frames for the standard Galaxy S24 model, while the Plus and Ultra variants will source their titanium alloy frames from two different companies.