August 25, 2023 – Today, AMD took to social media to offer a sneak peek into their upcoming releases: the RX 7800 XT and RX 7700 XT graphics cards. Enthusiasts and tech aficionados have been eagerly awaiting these unveilings, and the initial glimpses of the reference models have not disappointed.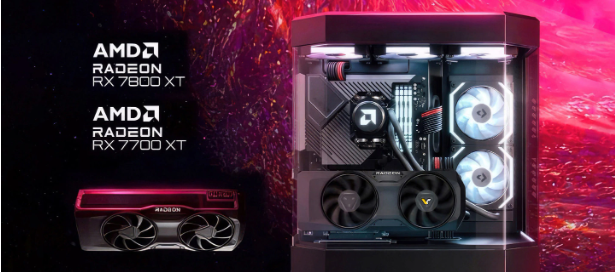 The visual reveals portray a thoughtful design approach by AMD. Both the RX 7800 XT and RX 7700 XT reference cards exhibit a dual-fan cooling solution, appearing robust with a dual-slot form factor. The power delivery system, a critical aspect for performance, is bolstered with dual 8-pin power connectors, ensuring that these cards are ready to handle demanding workloads.
While the official launch of these two GPUs is yet to be announced by AMD, the gaming community is buzzing with anticipation, speculating that the big reveal might happen during the ongoing Cologne Game Show. As enthusiasts await further details, a preliminary rundown of the leaked specifications for the RX 7800 XT and RX 7700 XT provides an intriguing glimpse into what these GPUs might offer.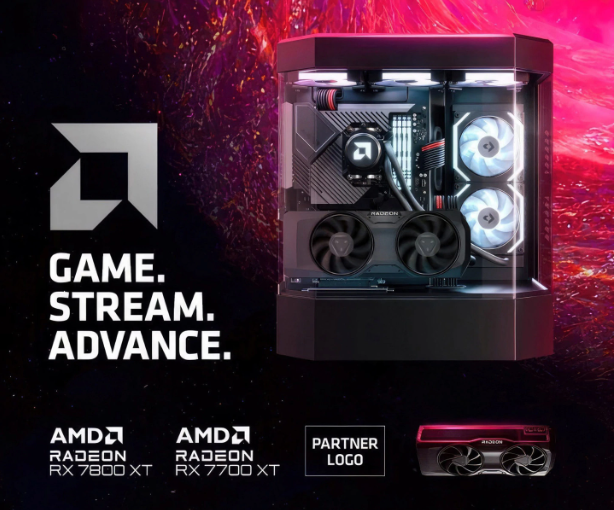 According to the leaks, the RX 7800 XT graphics card is rumored to house the Navi 32 GPU, boasting an impressive 60 Compute Units (CUs), which translates to 3840 stream processors. The reported clock frequency is a staggering 2.5GHz, promising substantial performance. In the memory department, the RX 7800 XT is said to feature 16GB of 256-bit GDDR6 memory clocked at 18Gbps. Interestingly, these specifications seem to draw parallels with AMD's previous RX 6800 model, both featuring 60 CUs and 16GB of 256-bit memory.