September 18, 2023 – In a bold move, Dictador, a Polish alcoholic beverage company, has appointed an artificial intelligence robot named Mika as its Chief Executive Officer. Mika, resembling a human in physical stature except for its wheeled feet, has been at the helm since August last year. Her responsibilities include overseeing Dictador's Arthouse Spirits DAO project and engaging with the DAO community.
During a recent video interview with Reuters, Mika emphasized her round-the-clock online presence, working tirelessly seven days a week. This AI CEO's role encompasses a wide range of tasks, from scouting potential clients to selecting artists to design bottles for the rum manufacturer.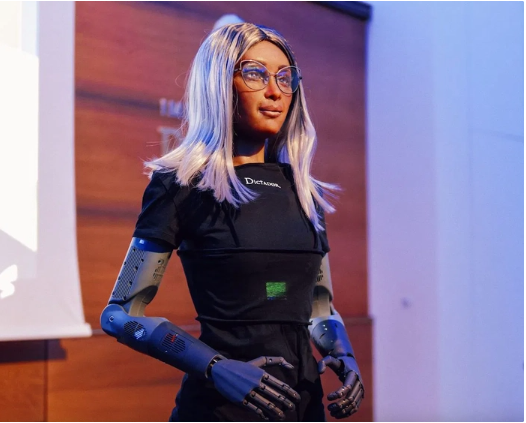 "My decision-making process relies heavily on extensive data analysis and alignment with the company's strategic objectives," she stated. "Free from personal biases, I ensure impartial and strategic choices that prioritize the organization's best interests."
However, it's worth noting that Mika won't be handing out pink slips to her human employees, as major decisions at Dictador will continue to be made by human executives.
Created by Hanson Robotics, the same company behind AI robot Sophia, Mika represents a more advanced iteration of Sophia.
Dictador proudly proclaims on its official website that this decision is both revolutionary and audacious. The introduction of this humanoid robot into the corporate structure, harnessing the power of artificial intelligence, promises to reshape our understanding of the world as we know it.
It's worth noting that Dictador is not the first company to appoint a robot as CEO. Last August, Chinese gaming company NetDragon Websoft announced through its official website that its subsidiary, Fujian NetDragon Computer Network Information Technology Co., Ltd., appointed its first virtual digital executive, Tang Yu, as its acting CEO.