August 10, 2023 – In an exciting announcement today, FF (Faraday Future) has revealed its plans for a remarkable event, marking the commencement of a unique partnership with developers in the automotive world.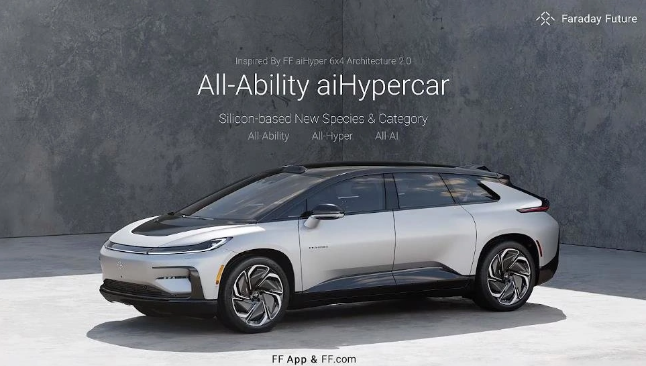 FF has unveiled its intention to live-stream the delivery ceremony of the inaugural FF 91 2.0 Futurist Alliance vehicle. This event will place a spotlight on the imminent deliveries of the innovative cars to their eager owners. With all necessary compliance procedures and steps successfully undertaken, FF confirms its readiness to begin handing over these groundbreaking vehicles to users.
As part of the ongoing efforts, the company has accomplished the essential prerequisites for the vehicle deliveries since it announced the initiation of the second phase of collaborative deliveries. These steps encompass the preparedness of the Manufacture Certificate of Origin (MCO), finalized sales agreements, invoices, and receipts, among others. At present, FF is diligently conducting the final vehicle inspections and Pre-Delivery Inspection (PDI) procedures in anticipation of the delivery ceremony. In the upcoming days, FF intends to showcase these meticulous processes through a series of delivery-oriented events.
The first proud owner of the FF 91 2.0 Futurist Alliance is a distinguished individual associated with "Private Collection Motors," a luxury automobile dealer situated in Costa Mesa, California, USA. This dealership specializes in catering to discerning customers across the globe, offering high-end, rare, and prestigious vehicles.
Set to unfold at the headquarters of "Private Collection Motors" over the upcoming weekend, FF's first vehicle handover ceremony is slated for this user. The livestream of this event on August 15th will serve as the inauguration of the collaborative event for developers. Going forward, FF plans to arrange personalized vehicle handover ceremonies for the other initial batch of customers.
In addition, FF anticipates announcing the first owner of the second phase of collaborative deliveries on August 16th. This distinguished owner is touted as an industry luminary and will also become an active participant in FF's developer collaboration initiative.
Reflecting on past updates, FF had initially adjusted the delivery timeline for the FF 91 2.0 Futurist Alliance's second phase of the "FOP Collaborative Delivery" from the end of the second quarter of 2023 to August 2023. This adjustment was attributed to factors such as constraints from a supplier's timeline and additional system testing during the "enhanced safety testing" phase of the vehicles.
The flagship model FF91 was officially unveiled by FF during the "Future 2.0 Ultimate Launch Event" on May 31st. The FF 91 2.0 Futurist Alliance version was introduced with a price tag of $309,000. FF91, which made its debut in 2017, had undergone several delays in its production timeline, finally materializing five years later. Boasting remarkable specifications, including a 142 kWh battery delivering a 381-mile EPA range (approximately 613.16 kilometers), and over 500 miles according to CLTC standards, along with a maximum power output of 1050 horsepower from its three motors, rocketing from 0 to 96 km/h in 2.27 seconds, a top speed of 248 km/h, and support for 500A charging.
FF envisions the FF91 as a vehicle "born for the future," promising an unparalleled driving and riding experience for users. The company also reaffirms its commitment to further developing a range of models, including the FF81 and FF71, catering to diverse markets and customer preferences.