August 2, 2023 – Apple, the tech giant, has recently rolled out the much-anticipated iOS 16.6 update, bringing a wave of security enhancements to iPhone and iPad users. This latest update boasts an impressive collection of 16 security fixes, addressing vulnerabilities across various aspects of the operating system. Notably, Apple has taken measures to close the verification channel for iOS 16.5.1 and iPadOS 16.5.1, meaning users who have already upgraded to the new version will no longer be able to downgrade to the previous release.
In June, iOS 16.5.1 was introduced, focusing on resolving issues with the Lightning to USB Camera Adapter and tackling two critical security flaws. One of the vulnerabilities allowed malicious actors to execute arbitrary code with kernel privileges, while the other pertained to a WebKit vulnerability, enabling the execution of arbitrary code through malicious web content. Apple, not one to take security lightly, supplemented the iOS 16.5.1 update with additional security patches through multiple security response initiatives.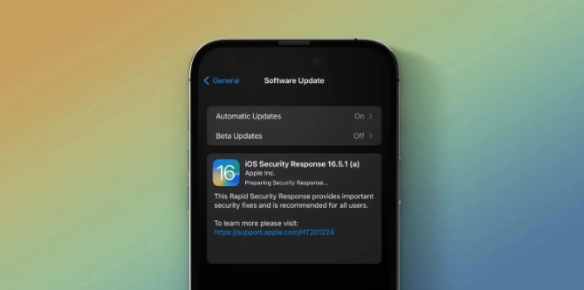 Fast forward to July 24th, and Apple unveiled iOS 16.6, packing an even more comprehensive security suite. The update addresses 16 security vulnerabilities across a range of domains, from the kernel to Find My, WebKit, and Apple Neural Engine. Of utmost concern, Apple disclosed that two of these vulnerabilities were actively exploited in the wild.
Interestingly, this release of iOS 16.6 may mark the end of updates for iOS 16 as we await the much-anticipated fall release of iOS 17. Consequently, it might also signal the final software update for older devices like the iPhone 8 and iPhone X, which are unlikely to support iOS 17. However, Apple has a track record of providing at least one year of security patches for such devices, ensuring their continued protection against potential threats.
As technology rapidly evolves, the emphasis on security remains paramount for Apple. With each update, the company strives to enhance user experience while fortifying the defenses against potential vulnerabilities. As users, it is crucial to stay vigilant and keep our devices up-to-date to ensure a safe and secure digital ecosystem for all.