July 31, 2023 – In recent leaks and rumors from the tech world, speculation is brewing about the next-generation flagship smartphone from Samsung, the Galaxy S24 Ultra. Renowned insider and Samsung tipster, Ice universe (also known as i冰宇宙 in China), took to Twitter yesterday, hinting at a potential game-changer for the device – a titanium alloy frame.
The cryptic clue initially came in the form of a periodic table image with the number "22" (note: titanium's atomic number on the periodic table is 22). In response to curious followers asking if this was related to the Galaxy S24 Ultra and if it meant the adoption of a titanium alloy frame, Ice universe cryptically replied without denying it.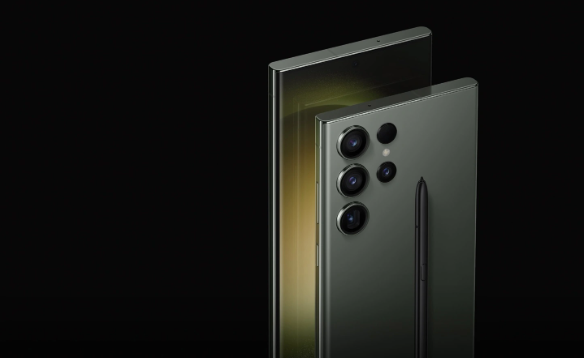 Meanwhile, on Weibo, i冰宇宙 further teased the news, stating, "Lu Taiwen (a play on words for Samsung's mobile division head, Lu Taiwen), is finally making a small, daring move with the S24 Ultra."
Adding to the intrigue, there have been reports suggesting that Apple's iPhone 15 Pro might also release a titanium alloy version, as tech blogger URedditor shared real-life images of the supposed device.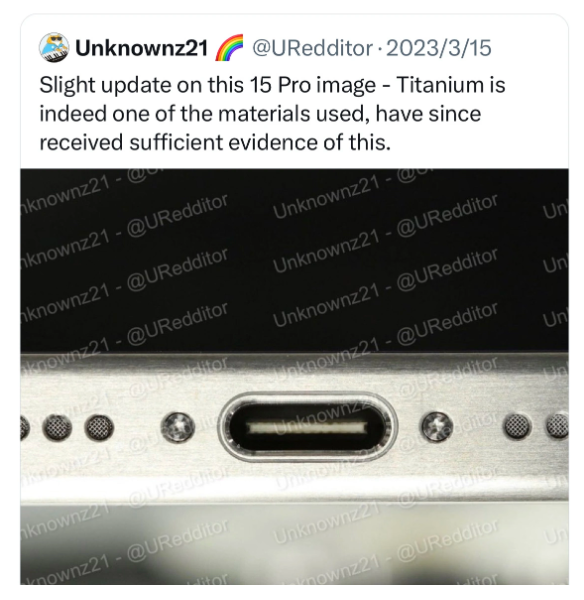 If these rumors turn out to be true, it would mark a significant shift for both Apple and Samsung, as they venture beyond the realm of smartwatches and explore the use of titanium alloy frames in their next-generation flagship smartphones. Compared to stainless steel or aluminum frames, titanium alloys boast a higher strength-to-weight ratio. This could potentially offer improved durability and a sleeker design for the devices. However, it's worth noting that titanium alloys come at a much higher cost, nearly ten times that of aluminum, which might lead Samsung to experiment with titanium only in its flagship Galaxy S24 Ultra model, at least initially.
In addition to the speculation on titanium alloys, another report from sanmobile suggests that Samsung might introduce "Armor Aluminum" body designs in the Galaxy S24 product lineup, possibly followed by the incorporation of titanium alloy frames in subsequent flagship models.
As always, it's essential to approach these leaks with caution, as they remain unconfirmed by official sources. Whether Samsung and Apple will truly embrace titanium alloys in their upcoming smartphones is yet to be officially announced, and we'll have to wait for the official product launches to see how these tech giants choose to shape their next-gen devices.