August 10, 2023 – In a stride towards innovation, Samsung Electronics is gearing up to introduce a groundbreaking addition to its flagship smartphone line. According to recent revelations from sources at Chosun, a prominent South Korean media outlet, Samsung's upcoming Galaxy S24 Ultra, set to debut next year, will be graced with the all-new M13 OLED display panel. This cutting-edge panel not only boasts a sleeker profile but also promises to elevate display quality to unprecedented levels.
In a remarkable collaboration that underlines Samsung's commitment to excellence, the German semiconductor materials supplier, Merck, established a specialized M13 material production line in the Baocheng Industrial Park of Pyeongtaek City, Gyeonggi Province in 2022. This strategic move aims to cater to the burgeoning demand for M13 OLED panels within the Galaxy S24 series. It's worth noting that, as per production scales, both the S24 and S24+ models are also expected to adopt the M13 panels, showcasing Samsung's intention to cascade the innovation across its lineup.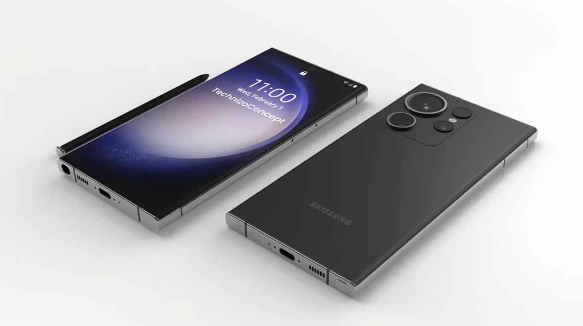 Interestingly, Samsung's stride towards adopting the M13 OLED panels in the Galaxy S24 series appears to be just the beginning. The subsequent plan, according to the report, involves supplying panels of similar caliber to Apple for their anticipated iPhone 16, a move that underscores Samsung's pivotal role in shaping the industry's technological landscape.
While specifics regarding the M13 OLED panel's quantifiable metrics might be notably absent from the current report, the overall shift suggests a pursuit of display excellence and technological advancement. This aligns with Samsung's legacy of pushing the boundaries of what's possible in the realm of consumer electronics.
Shifting the focus to performance, the Galaxy S24 series is set to mark a return to a dual-processor configuration. This entails the inclusion of the Exynos 2400 and Snapdragon 8 Gen 3 chips in the lineup. The marriage of these processors is expected to deliver a synergistic boost in performance, catering to the diverse needs of users across various applications.
On the memory front, the Galaxy S24 and Galaxy S24+ are slated for a memory upgrade, starting from 8GB and moving up to a base level of 12GB. The standout in this regard is the Galaxy S24 Ultra, which is reported to offer a whopping 16GB of memory. This significant boost in memory capacity hints at a device poised to excel in multitasking and demanding computational tasks.
With the current Galaxy S23 Ultra offerings already diversifying across four configurations, with 8GB being the base, and 12GB being the standard, the mention of the 16GB variant in the article signals an upcoming refresh that could potentially see the base configuration settling at 12GB of memory and 256GB of storage.