August 11, 2023 – The tech world is abuzz with the latest revelations from an insider known as @URedditor, who has shared intriguing details about the upcoming iPhone 15 and iPhone 16 series. Today's leaks build upon the information revealed yesterday, creating a comprehensive picture of what Apple enthusiasts might anticipate in the near future.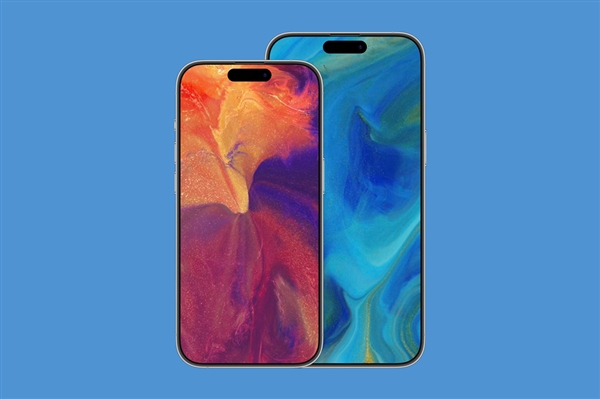 Internal Codenames:
Internally referred to by cryptic codenames, the lineup includes some intriguing monikers. The iPhone 15 Pro takes the alias D83, while a minor hiccup in the leaks led to the repetition of D83 as the codename for the iPhone 15 Pro Max. Meanwhile, the iPhone 16 standard model goes by D47, accompanied by its larger sibling, the iPhone 16 Plus, carrying the moniker D48. Notably, the iPhone 16 Pro and Pro Max variants are identified under the umbrella of D9x.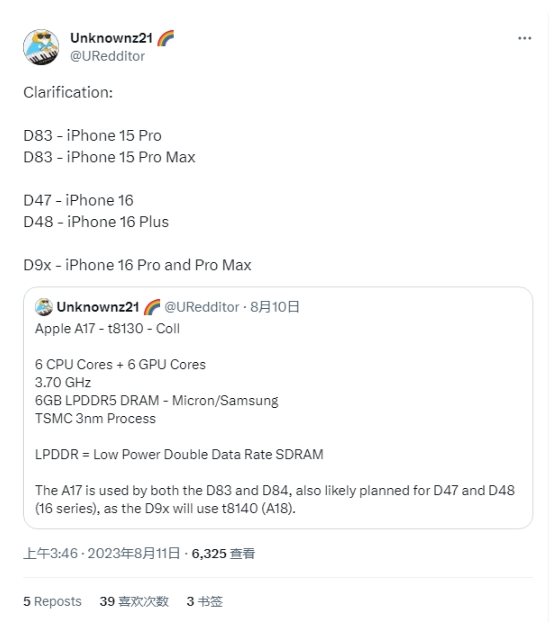 Insights into Chips:
The heart of these future devices lies in their chips. It's now confirmed that the iPhone 15 Pro variants and the standard models of the upcoming iPhone 16 series will be powered by the A17 chip (t8130). Additionally, the iPhone 16 Pro will take a step further with the A18 chip (t8140). Diving into the specifics, the A17 Bionic chip is expected to house a 6-core CPU and an impressive 6-core GPU configuration. This marks a significant stride as compared to the A16 chip's 5-core GPU. The CPU of the A17 Bionic chip will boast a clock speed of up to 3.70 GHz, outpacing the A16's 3.46 GHz.
Memory Matters:
As the leaks unravel, it's clear that the iPhone 15 Pro models are set to embrace 6GB of RAM. This advancement in memory capacity is poised to contribute to improved performance and multitasking capabilities.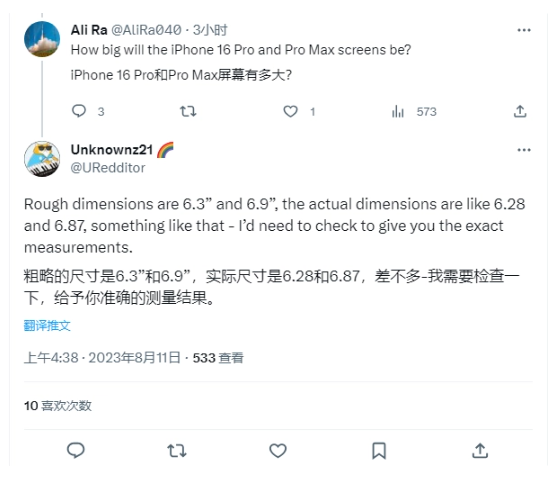 iPhone 16 Pro's Display Delights:
The display details of the iPhone 16 Pro series are captivating. Two variants of this series are projected to feature screens measuring around 6.3 inches and 6.9 inches. However, the anticipated actual sizes are slightly different, hovering at approximately 6.28 inches and 6.87 inches. This subtle distinction in size might pave the way for a unique user experience.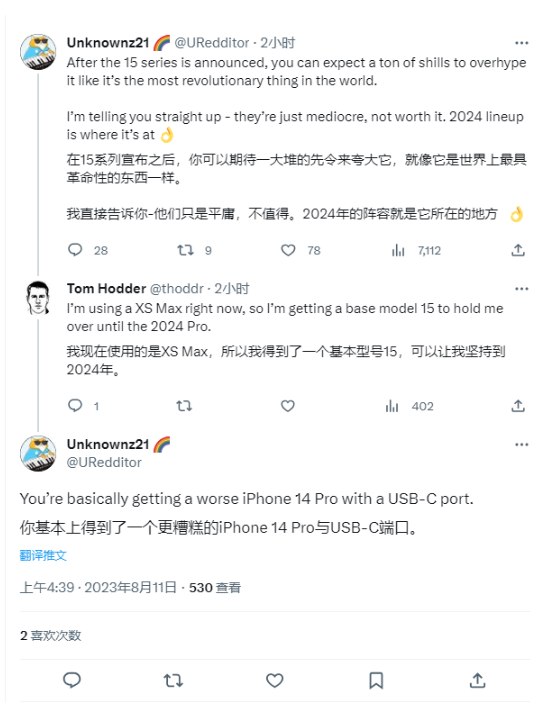 The Insider's Perspective:
The leaks aren't merely technical specifications; they offer insights into Apple's practices as well. @URedditor suggests that Apple tends to exercise a degree of control over media commentary, and review outlets are often subjected to multi-page agreements with the tech giant. This control extends to pre-release reviews, where potential criticisms or concerns are subjected to Apple's scrutiny.