November 13, 2023 – Renowned Apple analyst Ming-Chi Kuo has unveiled insights into Apple's upcoming upgrades to the iPad Air product line scheduled for the next year. The tech giant is poised to introduce 10.9-inch and 12.9-inch variants of the iPad Air, with the latter marking the largest size ever for an Air tablet in Apple's history, set to make its debut in the first quarter of 2024.
Kuo indicates that the 12.9-inch iPad Air will feature an LCD screen rather than the more advanced mini LED display. However, the screen in use will employ the same type of oxide backplane as mini LED, surpassing the current iPad Air's a-Si backplane and delivering an enhanced display performance.
It is noteworthy that the oxide backplane technology comes in three main types: a-Si, LTPS (low-temperature polycrystalline silicon), and oxide. Among these, a-Si boasts the lowest cost, while oxide comes with a higher price tag. The oxide backplane excels in performance metrics such as electron mobility and PPI, making it better suited for cutting-edge display products like ultra-high definition and mini LED backlighting.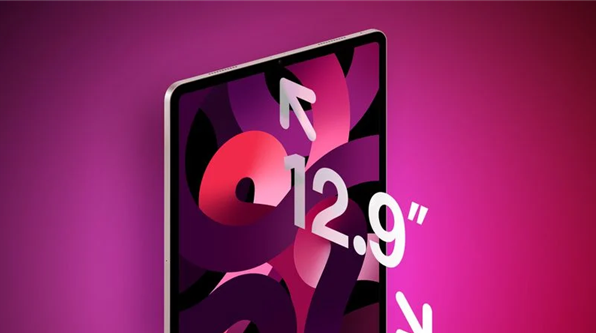 In addition to the iPad Air update, Ming-Chi Kuo has also disclosed that Apple will refresh other products in its iPad lineup next year, including the iPad mini, iPad 11, and iPad Pro. Consequently, the iPad 9 is slated to be discontinued.