July 25, 2023 – SoftBank Ventures into AI-Driven Warehousing In the bustling tech landscape of New York City today, SoftBank Corp. has set its sights on pioneering AI-related technologies. CEO Masayoshi Son, in a bold statement last month, proclaimed, "To shun AI is to forsake the future," underlining the company's commitment to embracing artificial intelligence. Furthermore, SoftBank revealed plans to develop a Japanese rendition of ChatGPT, a cutting-edge conversational AI language model.
Continuing its dynamic actions this month, SoftBank announced a momentous partnership with Symbotic, an autonomous warehousing company, to establish a new joint venture called GreenBox Systems. Backed by Japanese technology investors, this venture aims to construct AI-driven warehouses. SoftBank will hold a majority stake of 65% in GreenBox, while Symbotic retains the remaining 35%.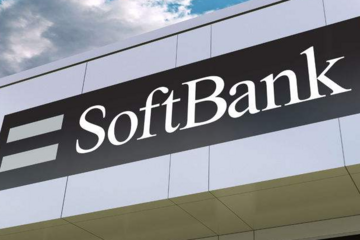 Symbotic, headquartered in Wilmington, Massachusetts, is renowned for its robotic warehousing automation solutions, with Walmart being one of its major supporters and clients. Currently, Symbotic is assisting Walmart in revamping its commercial warehouses through AI-powered automated inventory management.
The collaborative investment between SoftBank and Symbotic in GreenBox Systems amounts to a staggering $100 million (approximately ¥7.19 billion). Additionally, a significant contract has been inked, stipulating that SoftBank will procure AI systems worth $7.5 billion (approximately ¥568.14 billion) from Symbotic over the next six years.
This strategic transaction not only grants SoftBank a 2% stock warrant in Symbotic but also involves the purchase of 17.8 million shares of Symbotic stock from its CEO, Rick Cohen. As a result, SoftBank's stake in Symbotic will surge from the previous 5% to the current 8%.
Symbotic forecasts a continuous revenue stream of over $500 million annually from software, components, and service sales once the joint venture becomes operational. As of the 2022 fiscal year, Symbotic reported an impressive revenue of $593.3 million (approximately ¥42.43 billion), marking a substantial 136% year-on-year growth, despite a net loss of $139.1 million (approximately ¥9.95 billion).