July 25, 2023 – In a groundbreaking development, Genesis is on the verge of unveiling its latest flagship electric SUV model, the GV90. This highly anticipated vehicle marks the company's largest foray into the world of electric mobility, boasting cutting-edge technology and showcasing an extraordinary collaboration between the Hyundai Motor Group and Samsung.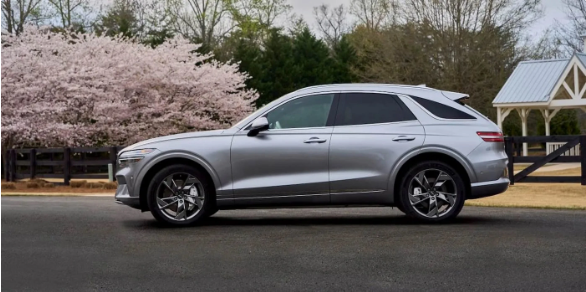 Breaking away from the existing E-GMP platform that underpins Hyundai's current electric vehicle lineup, including the IONIQ 5, IONIQ 6, Kia EV6, and Genesis GV60, the GV90 is set to transcend the boundaries of innovation with its "Next-Gen" approach. Built on an all-new dedicated platform, this ambitious venture is part of the company's massive investment plan of 109.4 trillion Korean won (approximately 6137.34 billion Chinese yuan) for the next decade.
In a strategic move towards an integrated future, Hyundai Motor Group's CEO, Yie Sun Jung, announced a paradigm shift as the company opts to replace the E-GMP platform with a novel Integrated Modular Architecture (IMA). The IMA platform promises not just a quantum leap in the midsize SUV segment but extends its capabilities across the entire automotive spectrum. From compact and large SUVs to pickup trucks and even Hyundai's flagship models, the IMA architecture aims to revolutionize mobility and redefine automotive possibilities.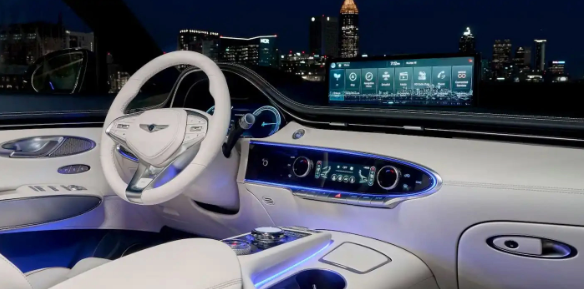 As per reports from South Korean news outlet ET News, Hyundai is closing in on the final stages of developing the IMA platform, which will house a colossal 113.2kWh battery pack. If confirmed, this would position the GV90 as one of the pioneers in the realm of electric vehicles, surpassing the likes of Mercedes-Benz EQS with its 107.8kWh battery, Tesla Model S with 100kWh, and Kia EV9 with 99.8kWh. Notably, the GV90 is expected to achieve an impressive range of over 800 kilometers on a single charge.
In an unprecedented collaboration, the Genesis GV90 will be the first Hyundai Motor Group vehicle to feature the Exynos Auto V920 chip by Samsung Electronics. Boasting ten CPU cores, this cutting-edge chip promises a remarkable 70% increase in performance compared to its predecessors, with an astounding 270% improvement in NPU capabilities. This breakthrough not only elevates the driving experience by providing advanced driver-assistance systems, a digitized cockpit, and enhanced safety features but also introduces a state-of-the-art infotainment system, encompassing video streaming services, gaming, and more.
The integration of Samsung's Exynos Auto V920 chip and OLED displays into the GV90 represents a significant milestone for Hyundai Motor Group. This alliance showcases a compelling vision of technological advancement, cementing both companies' positions as trailblazers in the electric vehicle and automotive technology landscape.