July 25, 2023 – Excitement is building up as tech enthusiasts eagerly await Samsung's much-anticipated Galaxy Unpacked event scheduled to take place in Seoul, South Korea, tomorrow. The event promises to be a showcase of cutting-edge innovations, as the Korean tech giant is set to unveil a diverse range of new products, including the latest foldable smartphones, smartwatches, tablets, and more.
Prior to the official unveiling, Samsung has taken a strategic approach by launching the OneUI 6 Beta (Early Access) section within its communities in both South Korea and India. This move allows users to get a sneak peek into the new OneUI 6.0 Beta update, which is specifically designed to be compatible with the upcoming Galaxy S23 series.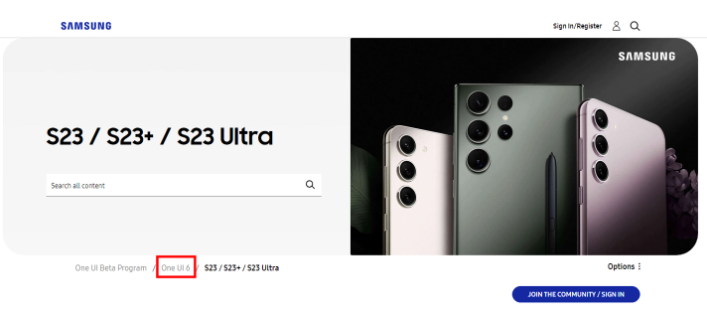 It is worth noting that the OneUI 6.0 Beta update, based on Android 14, will initially be rolled out in several countries and regions, such as China, India, Germany, Poland, South Korea, the United Kingdom, and the United States.
Once the Galaxy S23 series receives the One UI 6.0 Beta update, Samsung is likely to extend the update to other flagship models, including the Galaxy S22, Galaxy Z Flip 4, Galaxy Z Flip 5, Galaxy Z Fold 4, and Galaxy Z Fold 5.
This move by Samsung not only showcases their commitment to engaging their community in the development process but also highlights their focus on enhancing user experience and ensuring that their latest innovations reach a wider audience.
As the tech world eagerly awaits the Galaxy Unpacked event, anticipation is high for Samsung's new offerings. The event is expected to set new benchmarks in the mobile industry, leaving consumers eager to get their hands on these cutting-edge devices. With the introduction of the OneUI 6.0 Beta update, Samsung aims to further solidify its position as a frontrunner in the world of technology, promising users a seamless and innovative digital experience.