October 11, 2023 – Adobe's recent Adobe MAX Creativity Conference saw the launch of three new AI models, Adobe Firefly Image 2, Adobe Firefly Vector Model, and Adobe Firefly Design Model, marking the next major iteration in their AI creative generation model series.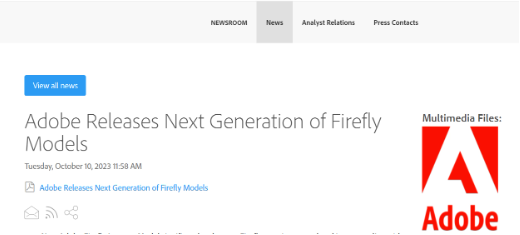 Since the initial release of the Adobe Firefly model in March, users have generated over 3 billion images with it, making it the "world's most popular" AI image generation model. Building upon the foundation of the Firefly Image model, Adobe Firefly Image 2 represents a significant leap forward in creative potential and quality.
Adobe Firefly Image 2 claims to produce higher quality images and illustrations by enhancing skin, hair, eyes, hands, and body structures to elevate human rendering quality, offering better colors and improved dynamic range. This, in turn, helps users deliver creative visual effects more efficiently. Like the original Firefly model, Firefly Image 2 is trained using licensed content, such as Adobe Stock, and public domain content with expired copyrights. It supports text prompts in over 100 languages and introduces new paid plans, including "fast" generation options.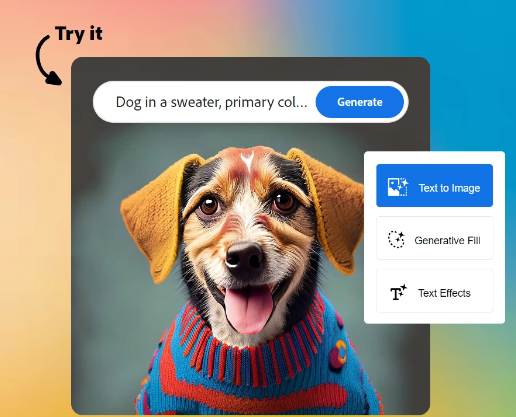 Notable features of Adobe Firefly Image 2 include:
1. Generative Match: Users can specify the style of an image to proportionally generate new images. The Generative Match feature, a first in the industry, allows users to choose from a pre-selected list of images or upload their reference images to guide the style when generating new images through Firefly prompts.
2. Photo Realism: Firefly Image 2 achieves higher fidelity in details, including skin pores and leaves, along with greater depth control, motion blur, field of view, and generation, resulting in more realistic image quality.
3. Enhanced Text Prompts: Firefly Image 2 improves its understanding of text prompts and recognizes more landmarks and cultural symbols. Users can select specific elements such as key terms, colors, or shapes to exclude them from image generation in the "text to image" module of the Firefly application.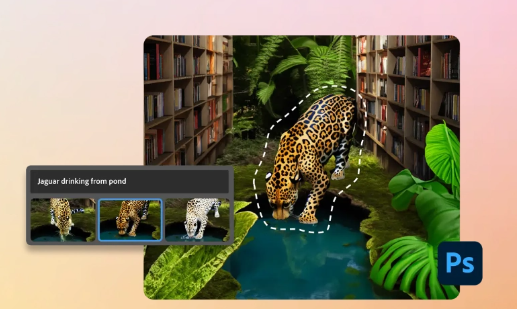 4. Firefly Sharing and Saving to Libraries: Users can directly share and save images from Firefly and fine-tune them using their favorite image prompts.
In addition to Adobe Firefly Image 2, two other products were unveiled. Adobe Firefly Vector Model combines Adobe's expertise in vector graphics and generative AI to empower next-generation high-quality design and illustrations. It is the world's first generative AI model for vector graphics and the first to generate "human-quality" vector and pattern outputs.
Adobe Firefly Design Model supports instant template design within Adobe Express through its "text to template" feature, using professional layout techniques in combination with the Firefly Image model and Adobe fonts. These templates in Express are fully editable and can be used in various fields, including print, social media, and online advertising.