October 12, 2023 – Fedora Project Teams Up with Slimbook to Launch Fedora Slimbook Laptop
In a recent collaboration, the Fedora Project and Slimbook have unveiled the Fedora Slimbook laptop. This cutting-edge device features a 16-inch display with an aspect ratio of 16:10, boasting an impressive 99% sRGB color gamut coverage and a maximum refresh rate of 90Hz.
Under the hood, the laptop is powered by an Intel Core i7-12700H processor with 20 threads, coupled with an NVIDIA GeForce RTX 3050 Ti graphics card. This hardware configuration empowers the Fedora Slimbook to handle a wide range of tasks, from gaming to resource-intensive rendering.
For those seeking uncompromised performance, the top-tier configuration of the Fedora Slimbook laptop offers 64GB of RAM and a massive 4TB NVMe SSD, ensuring lightning-fast data access and ample storage space. Furthermore, it comes equipped with an 82 WH battery, providing extended usage on the go. Despite its robust capabilities, the laptop maintains a lightweight profile, weighing in at just 1.5 kilograms.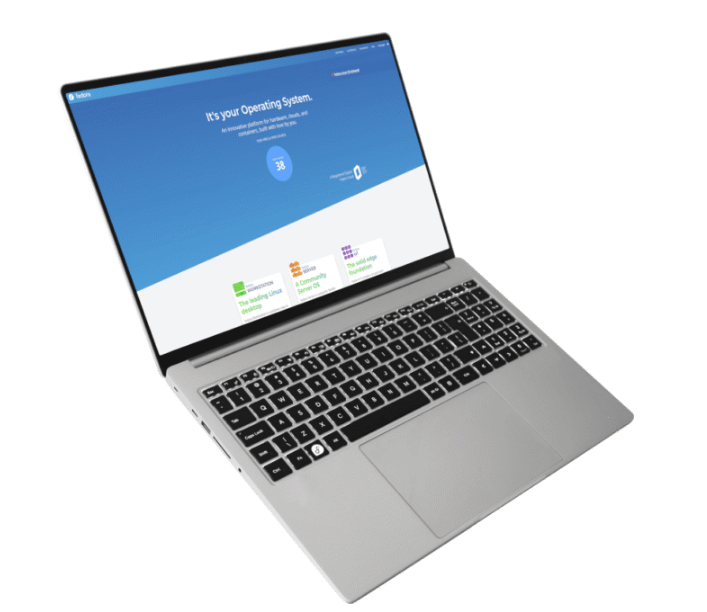 The Fedora Slimbook laptop is competitively priced, with a starting cost of 1799 euros (approximately 13,942 Chinese yuan at the current exchange rate). What's more, Fedora and Slimbook have committed to giving back to the community by donating 3% of each transaction's revenue to the GNOME Foundation. This collaboration not only brings a high-performance laptop to the market but also supports open-source initiatives and the development of the Linux ecosystem.