**August 25, 2023 – New York, USA:** Intel, the tech giant, has once again unveiled a significant stride in the realm of graphics card performance with their latest driver update, version 31.0.101.4644 WHQL. The update introduces a heightened level of support, catering to gaming enthusiasts by embracing the titles "Madden NFL 24" and "Pathfinder." However, the true pièce de résistance lies in the advancements for the Intel Arc A380 graphics card.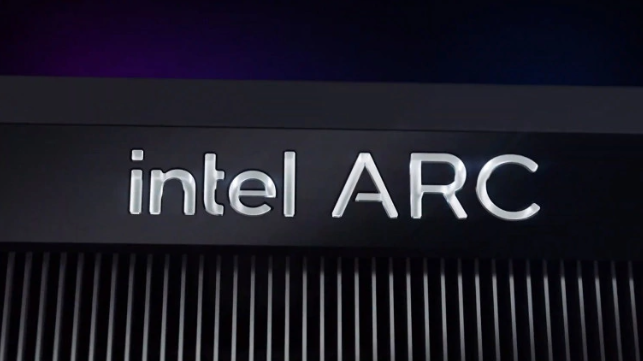 In an unexpected turn, the Arc A380 has seen its clock frequency surge from 2000 MHz to a remarkable 2150 MHz, achieving a remarkable uptick of 7.5%. This boost in performance opens doors for smoother gaming experiences and enhanced graphics rendering. Intel, undoubtedly, seeks to cater to the demands of the gaming community, turning ordinary gameplay into an extraordinary adventure.
Fast forward to today, a fresh update labeled 31.0.101.4669 WHQL has been pushed forward by Intel, aimed at fine-tuning the Arc A380's performance. As gamers and tech enthusiasts rejoiced at the initial surge in clock frequency, some encountered stability concerns. Intel promptly recognized these issues and, in their relentless pursuit of excellence, resolved the matter by restoring the graphics card to its default clock frequency. This move reflects Intel's dedication to providing users with a seamless experience, balancing innovation with stability.
The release notes outline the evolution of this driver update. Notably, a new layer of game support has been added – the "Game On" driver for the Intel Arc A series. This enhancement brings compatibility for "Armored Core 6: Realm of Inferno," promising an even more immersive and captivating gaming encounter for enthusiasts.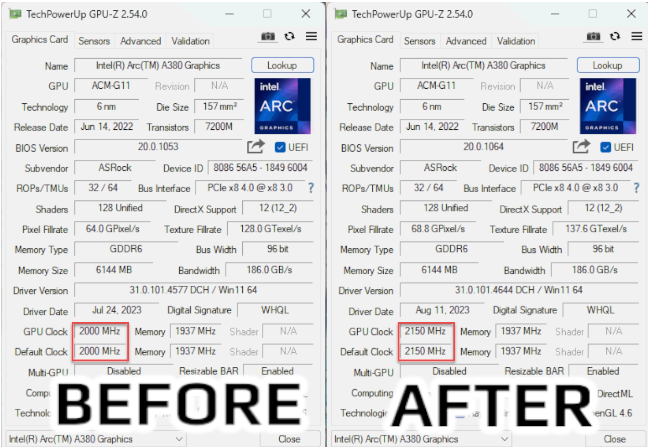 Fixes have also been addressed in this iteration:
– A fix has been deployed for "Tomb Raider" (DX11), where players were encountering crashes upon loading into the game menu.
– Arc A380 graphics card anomalies, where reported clock frequencies exceeded default values, have been meticulously resolved.
However, the journey is not without its challenges. Some known issues linger:
– "Uncharted: The Thief's Legacy" (DX12) might exhibit texture corruption during character rendering.
– "Halo: Infinite" (DX12) could face occasional crashes on specific configurations.
– "Dead by Daylight" (DX11) may encounter sporadic crashes during gameplay.
– Topaz Video AI might stumble upon errors when enhancing videos using specific graphics card models.
– Adobe After Effects could potentially experience application crashes during rendering operations.