November 09, 2023 – According to reports from foreign media, an insider at Tesla has disclosed detailed specifications of the Tesla Cybertruck on their personal social media platform.
From the images, it can be observed that the Tesla Cybertruck's length, width, and height are 5.66 meters, 2.02 meters, and 1.79 meters respectively, with a wheelbase of 3.63 meters. The cargo space measures 201 liters, significantly smaller than the common pickup trucks in the market. Based on the revealed data, the dimensions of the Tesla Cybertruck appear to be more compact. With the added benefit of rear-wheel steering functionality, the Cybertruck's body is more agile, making it more suitable for navigating through narrow city streets compared to trucks like the Ford F150.
In terms of weight, the dual-motor version weighs 3.025 tons, while the tri-motor version weighs 3.125 tons. For reference, the entire weight of the Ford F150 is 2.65 tons. On October 19th, Tesla Cybertruck officially announced that the first batch of Cybertrucks will be delivered on November 30, 2023, from their Texas factory, marking the unexpected debut of the Cybertruck after four years since its initial unveiling.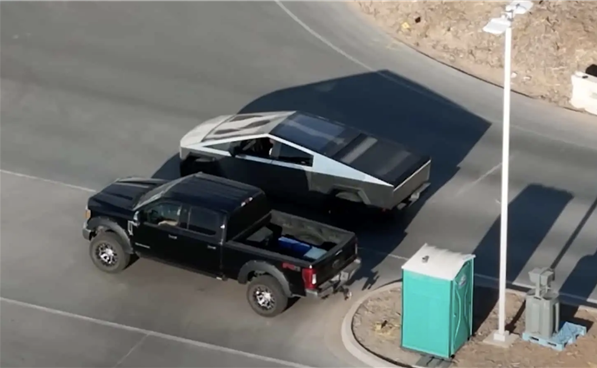 Elon Musk, the CEO of Tesla, mentioned that the Cybertruck has amassed over one million pre-orders. It is projected that by 2025, Tesla will be able to deliver 250,000 Cybertrucks annually, although the current production capacity is still on the rise.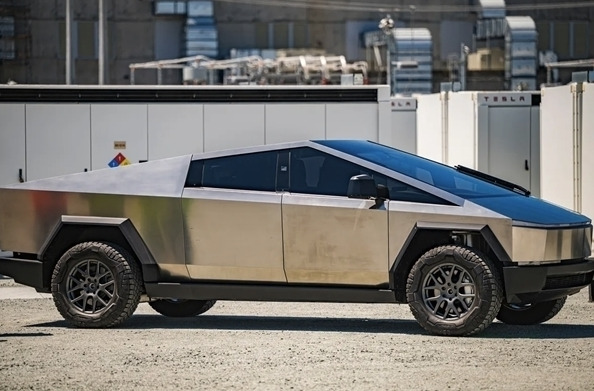 As of now, due to Tesla's practice of requiring a $100 deposit for reservations, the company has generated revenue exceeding $196 million (approximately 1.4 billion Chinese yuan) solely from the reservations for the Cybertruck.