May 25, 2023 – In a bustling New York City, the stage is set for Motorola to unveil their latest innovation in the world of smartphones. Brace yourselves for the arrival of the revolutionary Razr 40 Ultra, a cutting-edge foldable device that promises to redefine the boundaries of mobile technology. As the anticipation builds, digital enthusiasts around the globe await a glimpse of its awe-inspiring design and groundbreaking features.
While the finer details of the Razr 40 Ultra remain shrouded in mystery, tidbits of information have managed to escape through the whispers of industry insiders. One reputable source, Evan Blass, renowned for his digital leaks, has managed to provide a fleeting insight into this technological marvel. Although a full download of the official advertisement video remains elusive, Blass tantalizingly describes a 44-second extravaganza showcasing the phone's sleek design and extraordinary capabilities.
As we delve into the realm of speculation, questions surrounding the price and specifications of the Razr 40 Ultra linger in the air. However, a high-ranking Motorola executive has offered a sliver of illumination by revealing an expansion in the size of the external display, now spanning an impressive 3.5 inches. Such enhancements hold the promise of seamless execution of complete applications, revolutionizing the way users interact with their foldable devices.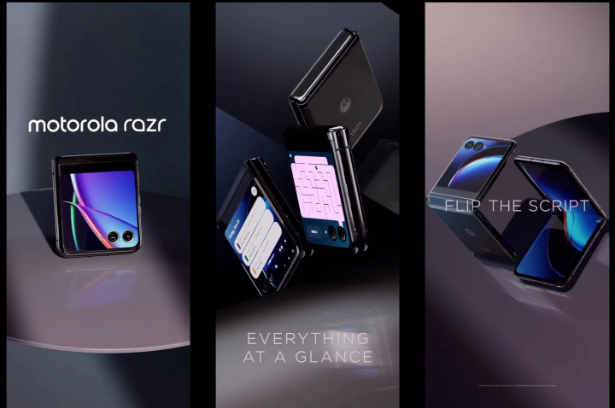 Beyond the realm of the Razr 40 Ultra, Motorola continues to push the boundaries of innovation. Whispers echo through the corridors of the tech world, hinting at the development of two additional foldable smartphones codenamed Juno and Venus. These clandestine projects signify Motorola's relentless pursuit of groundbreaking advancements, a testament to their commitment to staying at the forefront of the industry.
Evan Blass, the harbinger of leaks, further adds to the intrigue surrounding the Razr 40 Ultra. He proclaims that this remarkable device will grace store shelves on June 1, 2023, outpacing competitors such as Google's Pixel Fold, Samsung's Z Fold 5, and Z Flip 5 in the race to captivate consumers. As anticipation mounts, Roland Quandt, another industry insider, ventures a glimpse into the price realm, suggesting that the Razr 40 Ultra will bear a retail price of 1199 euros (approximately 9112 Chinese Yuan). The device is rumored to offer 8GB of RAM and an ample 256GB of storage space, catering to the needs of tech enthusiasts craving a seamless and expansive user experience.
With the stage set and the stagehands preparing for the grand unveiling, the Motorola Razr 40 Ultra promises to usher in a new era of foldable smartphones. As the countdown to its release begins, consumers worldwide can only imagine the exhilarating possibilities that await them, poised to be captivated by the convergence of cutting-edge technology and revolutionary design.